Client:
Popsicle store located in Maui Harbor Shops center (Maui island, Hawaii). The project has been initiated by the development company USAI Investments (Dallas, TX).
Challenge:
We had to develop brand concept and build the complex identity along with the interior design of the first outlet in the chain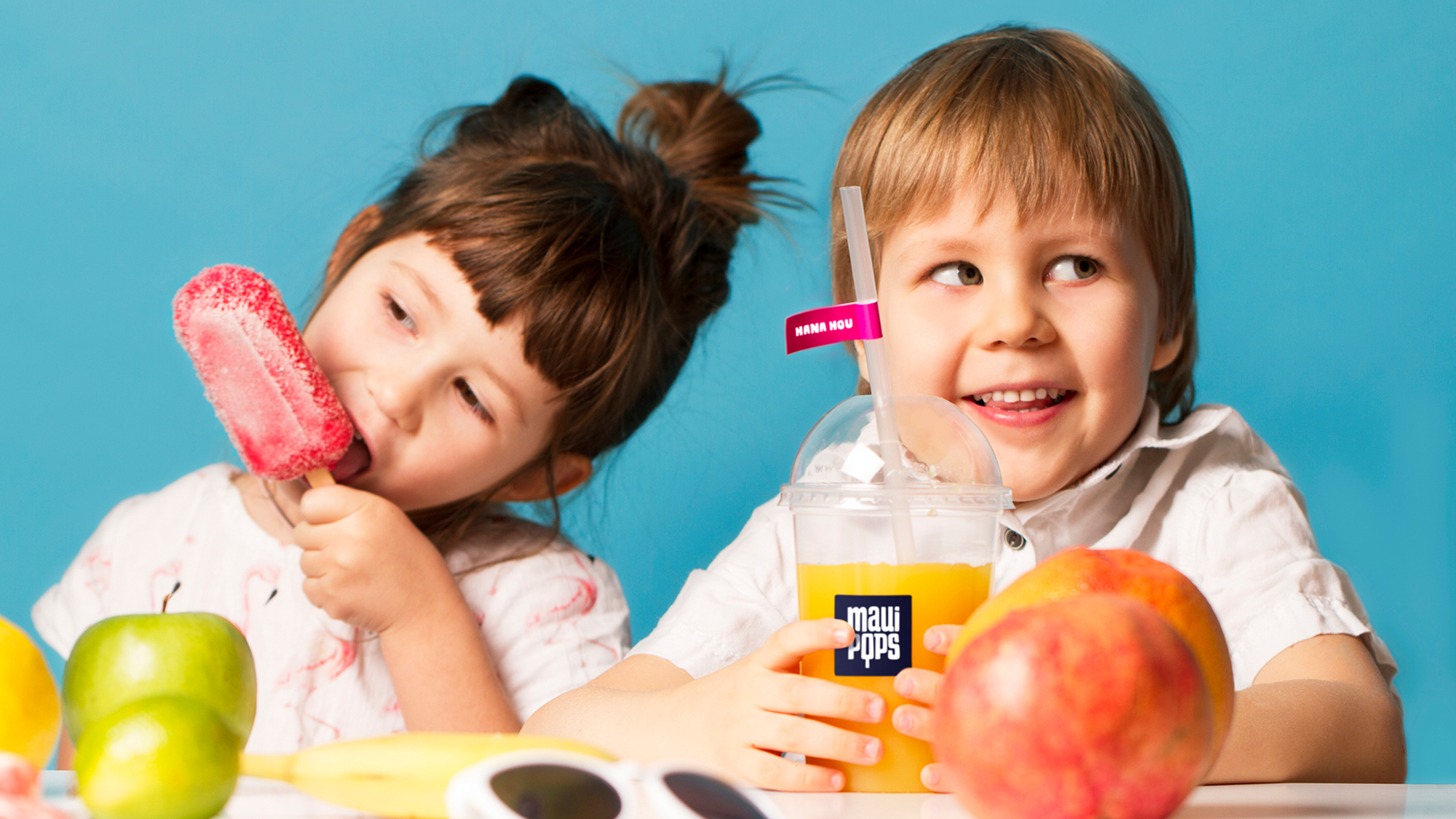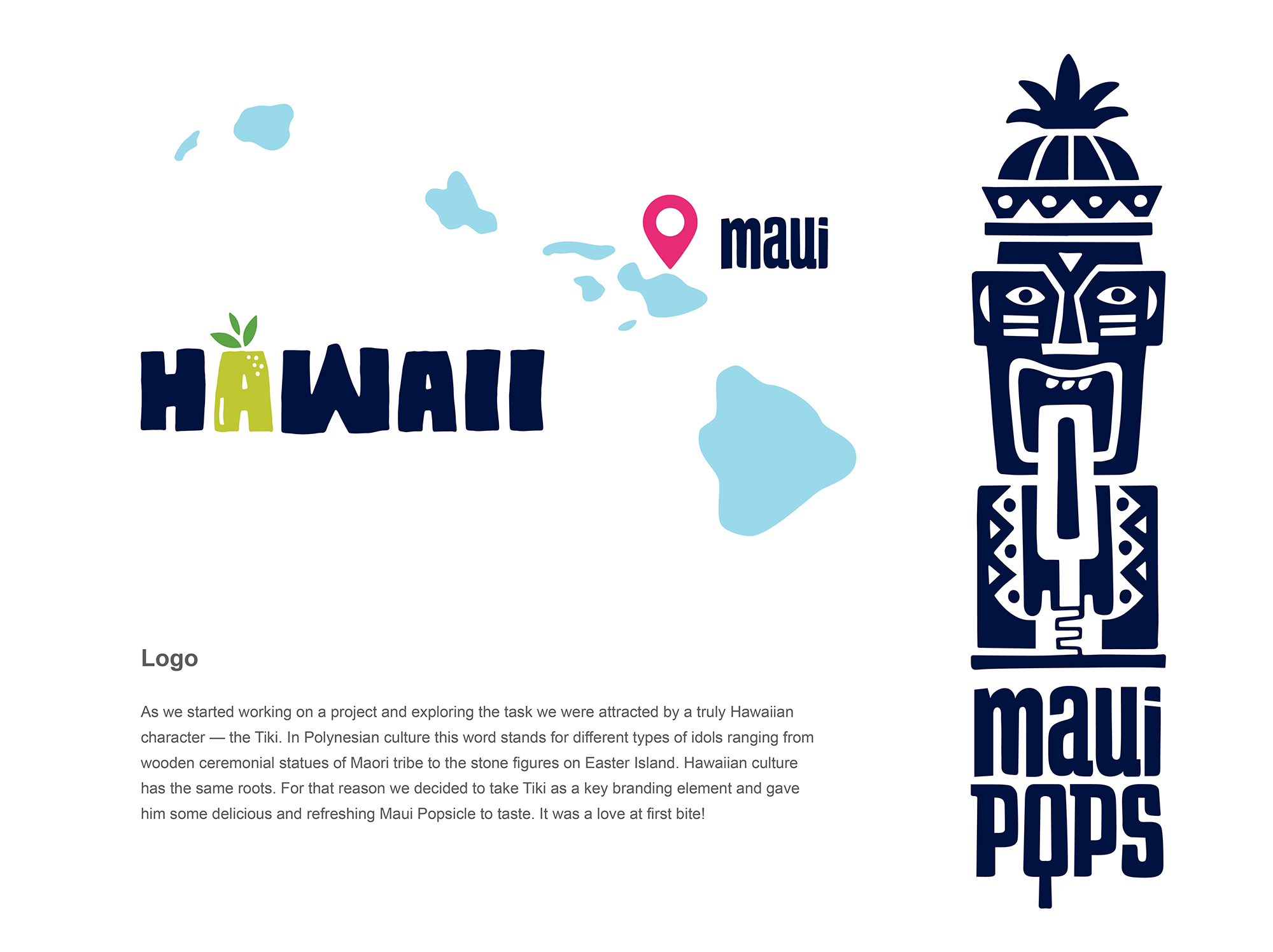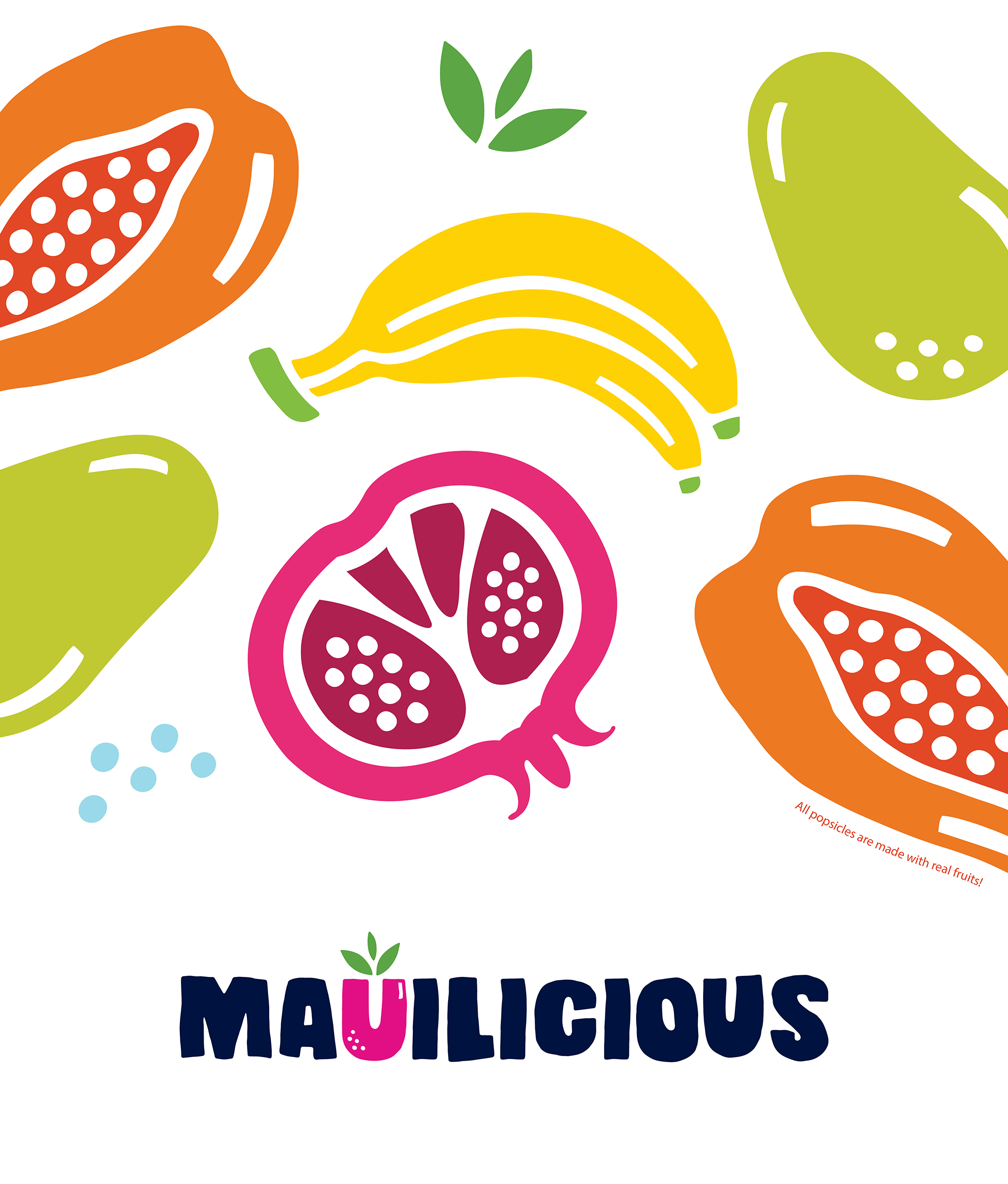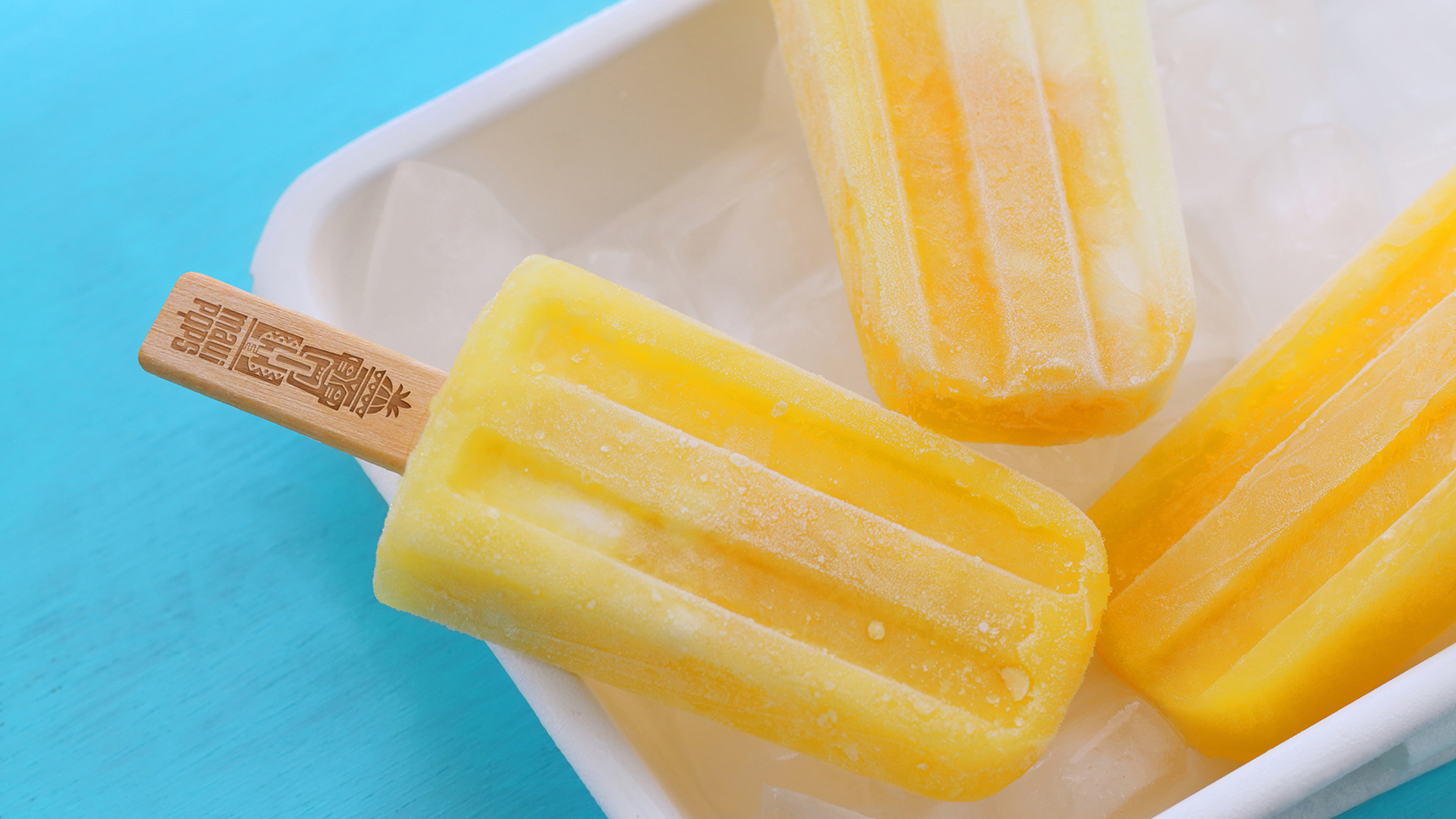 BRAND IDENTITY & INTERIOR DESIGN
Branding was developed along with interior design — the core idea is a mixture of ethnic motives in a contemporary look and a colorful palette that suits bright Hawaiian spirit. The style started growing into something fun – new moves, fonts and other graphic solutions were added. The main Maui Pops character — the Tiki — meets the visitors inside the shop. He is a part of a phrase that combines words with symbols. We've added juicy fruit signs that demonstrate the variety of popsicle flavors. And the exit is through the gift shop as usual!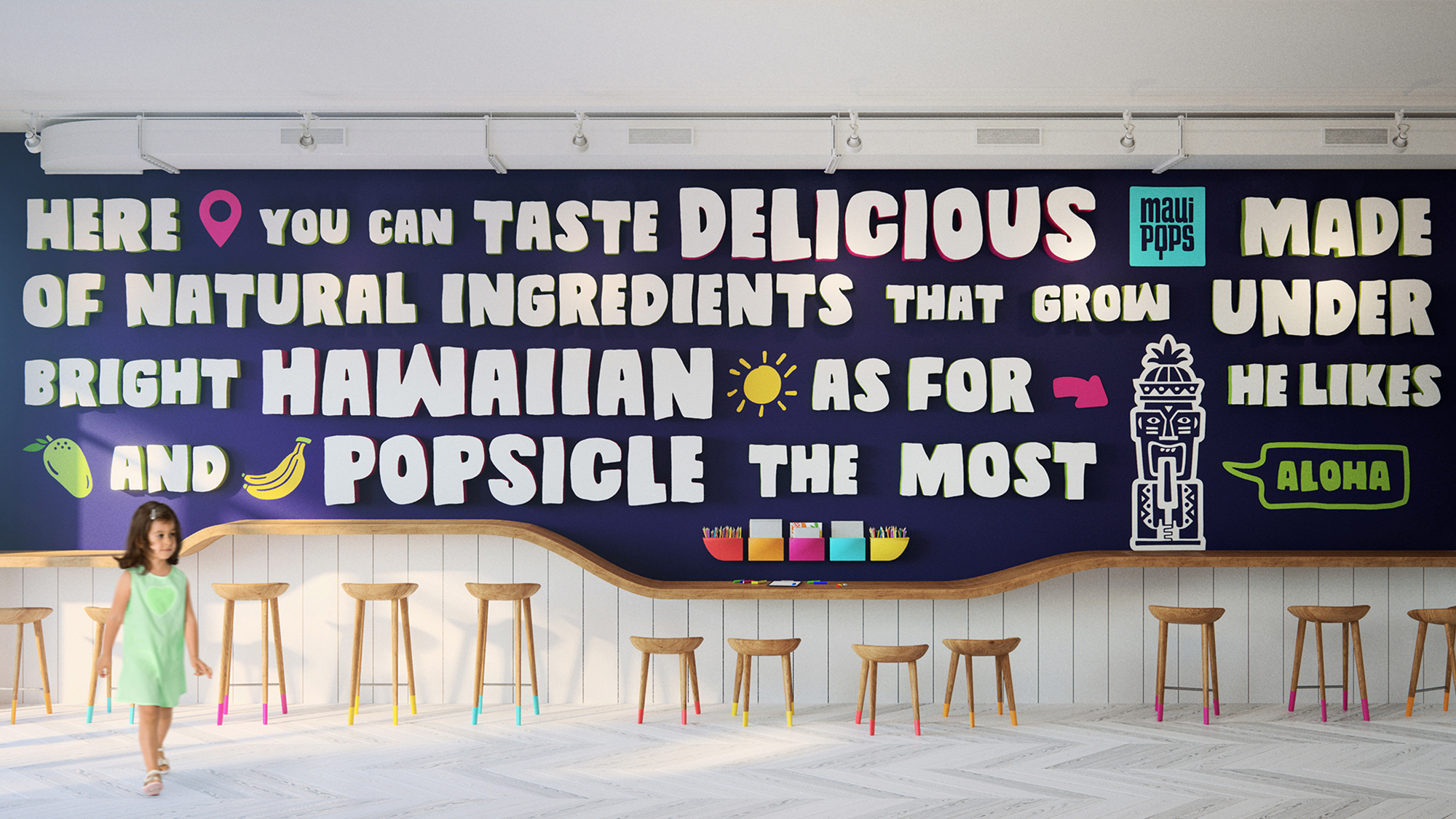 We've made three heights of the chairs for the kids of different age and grownups. The counter has an unusual shape that suits all chairs and makes interior more dynamic.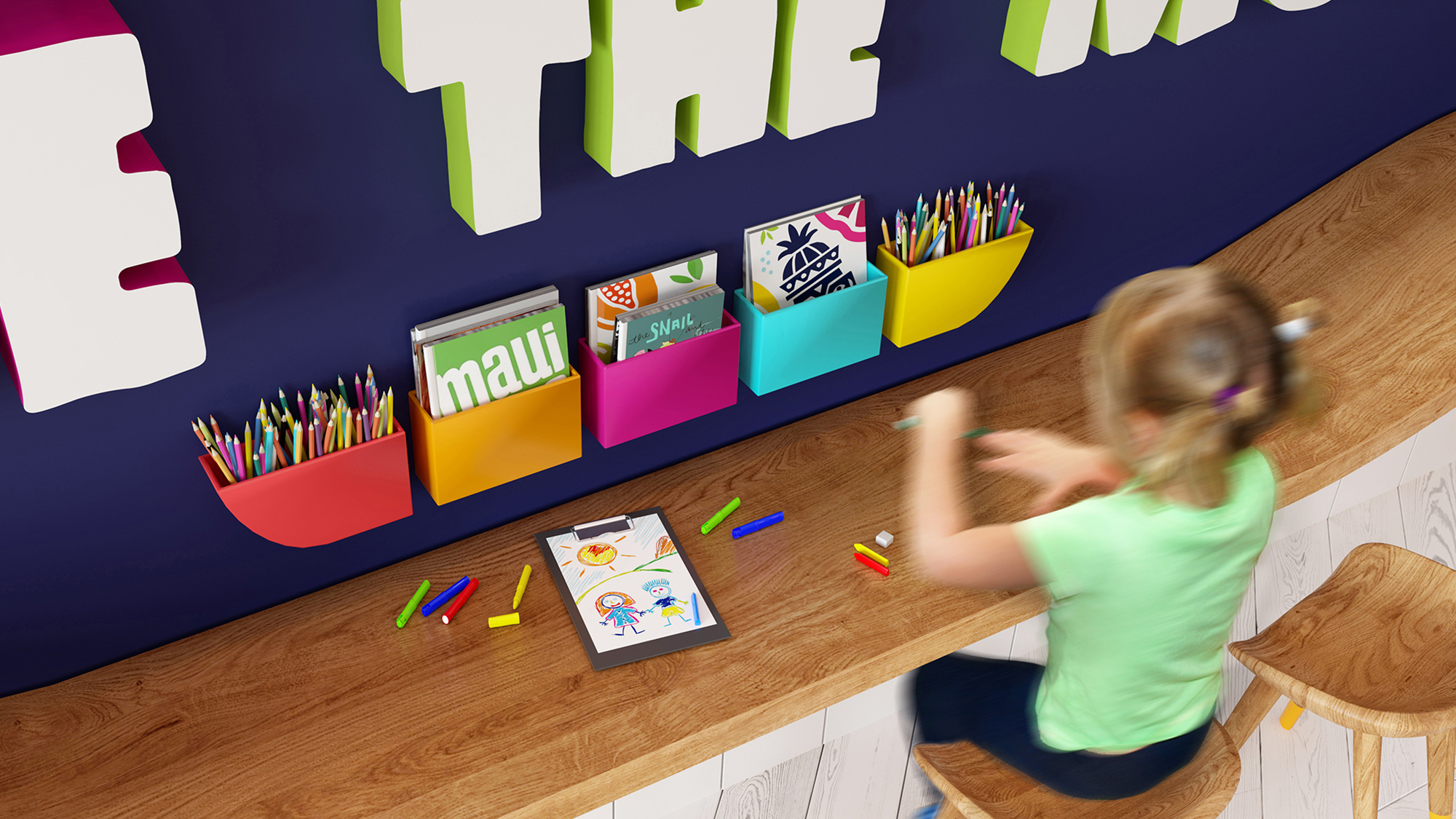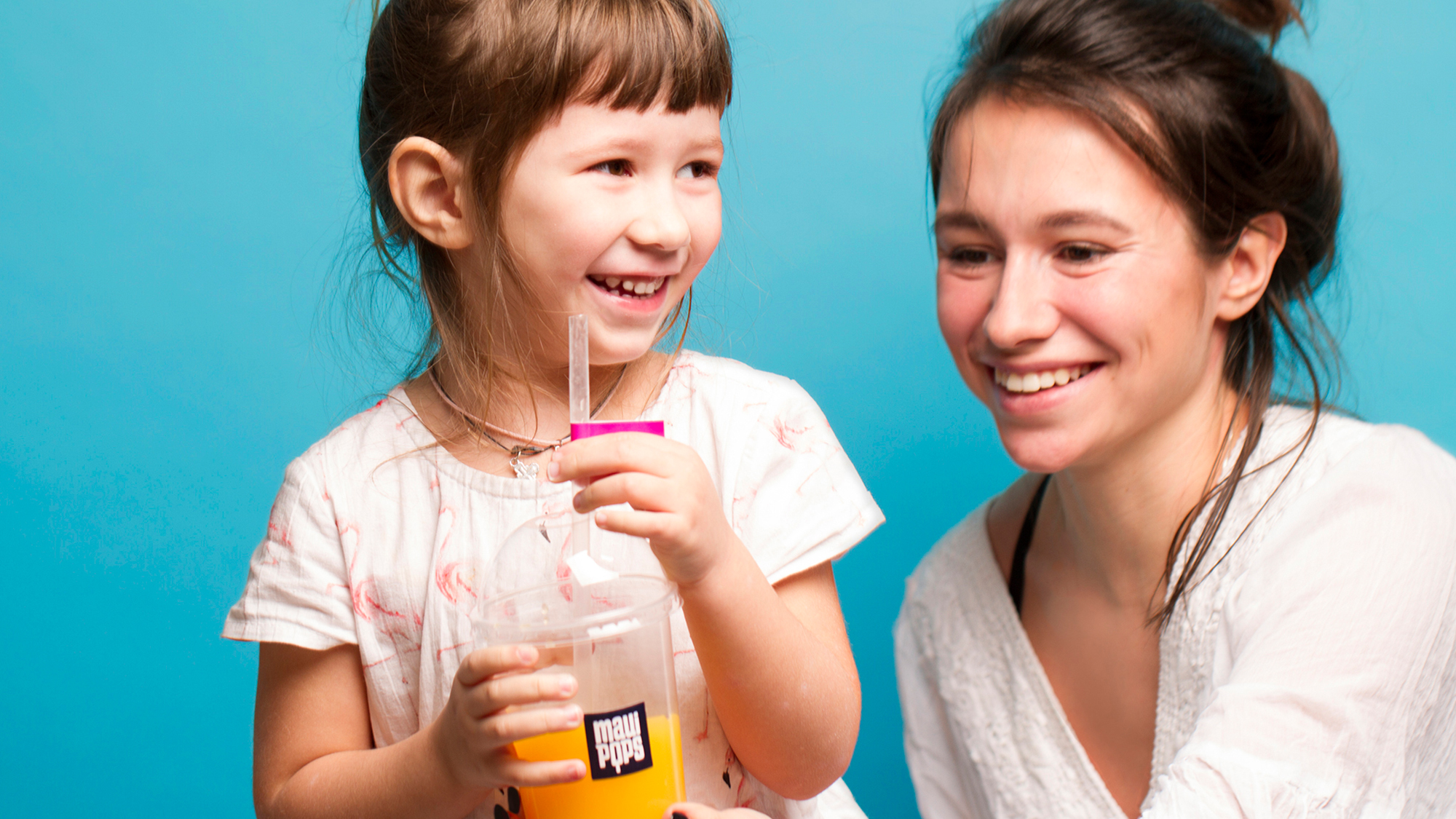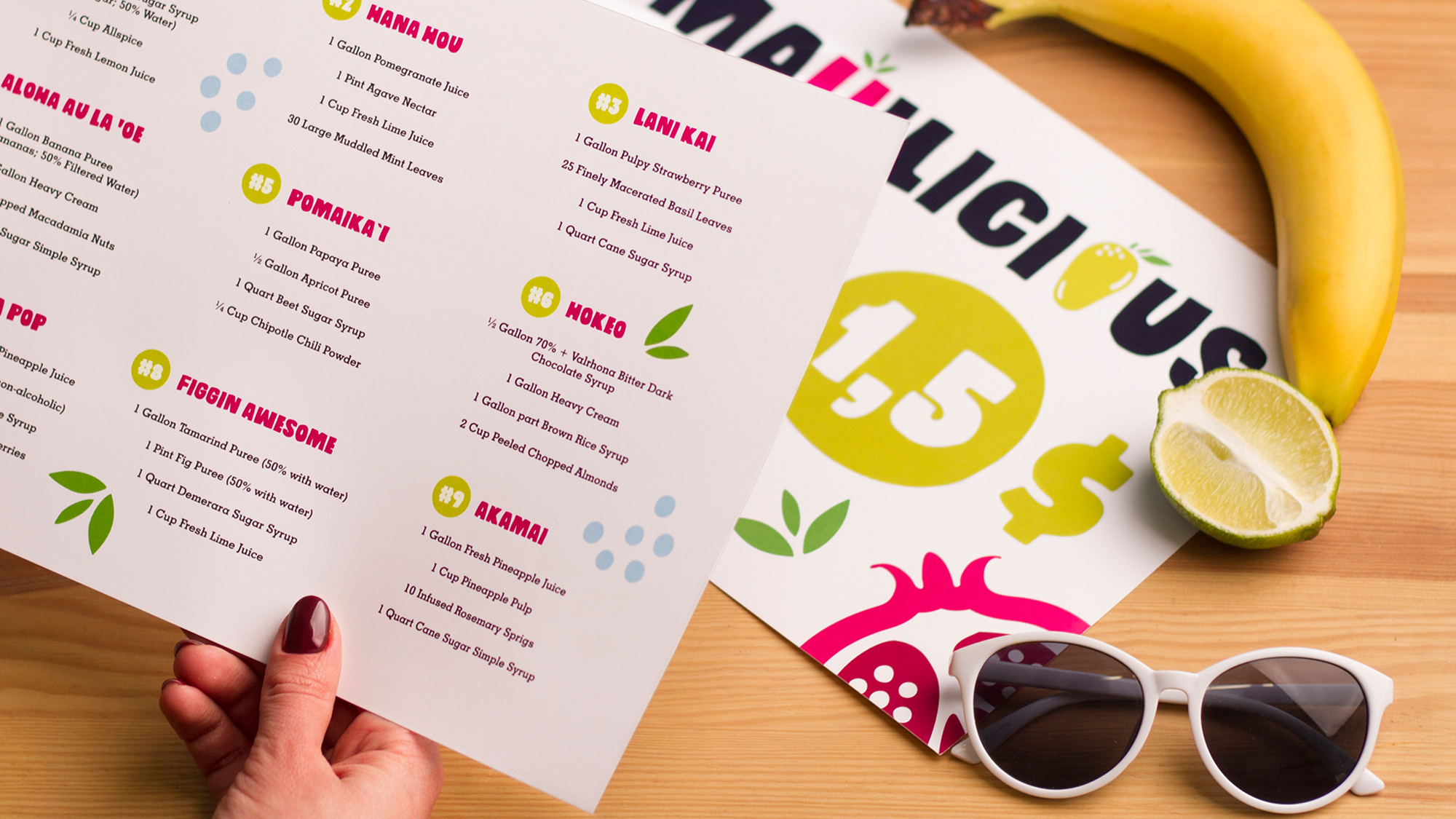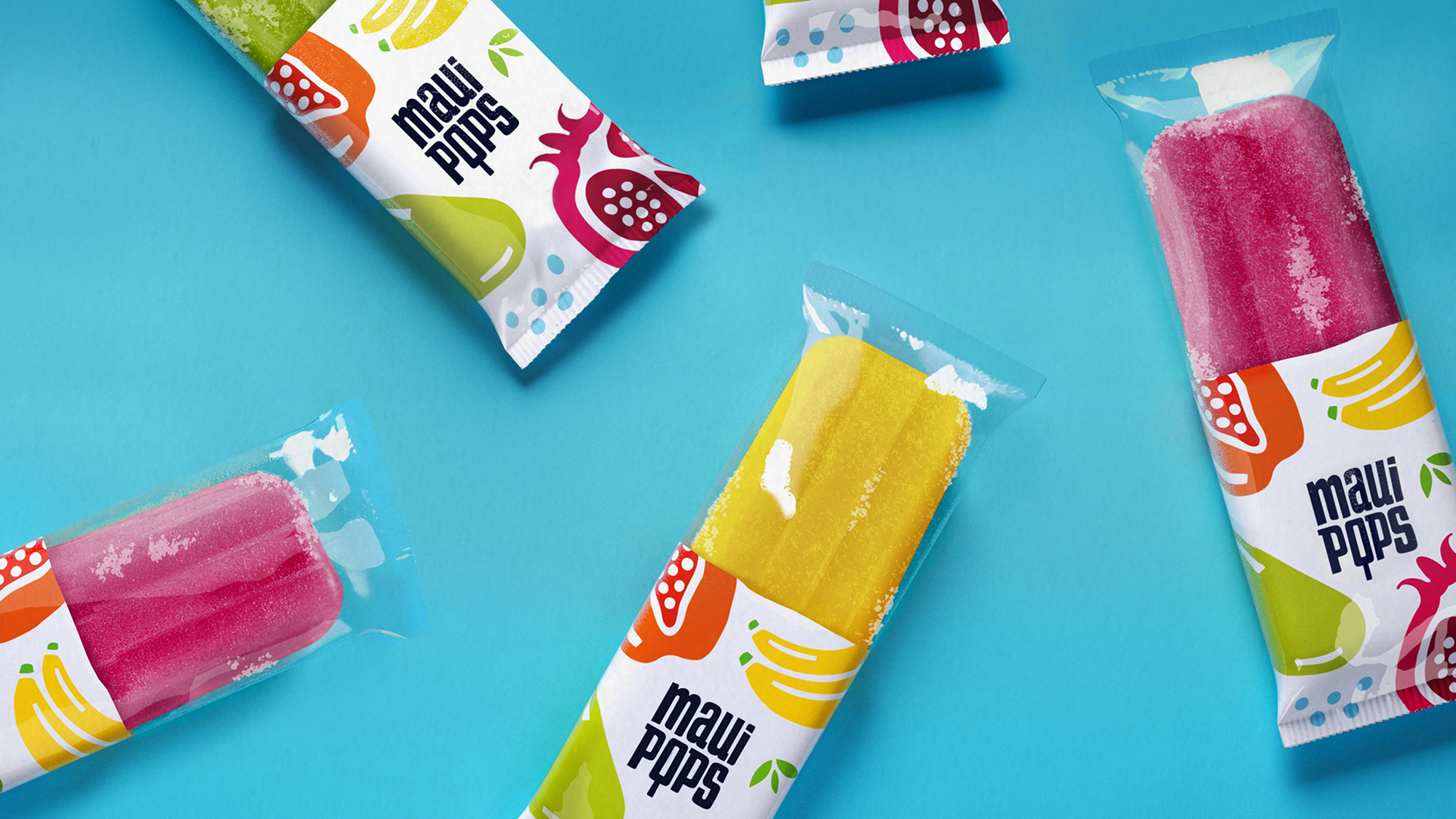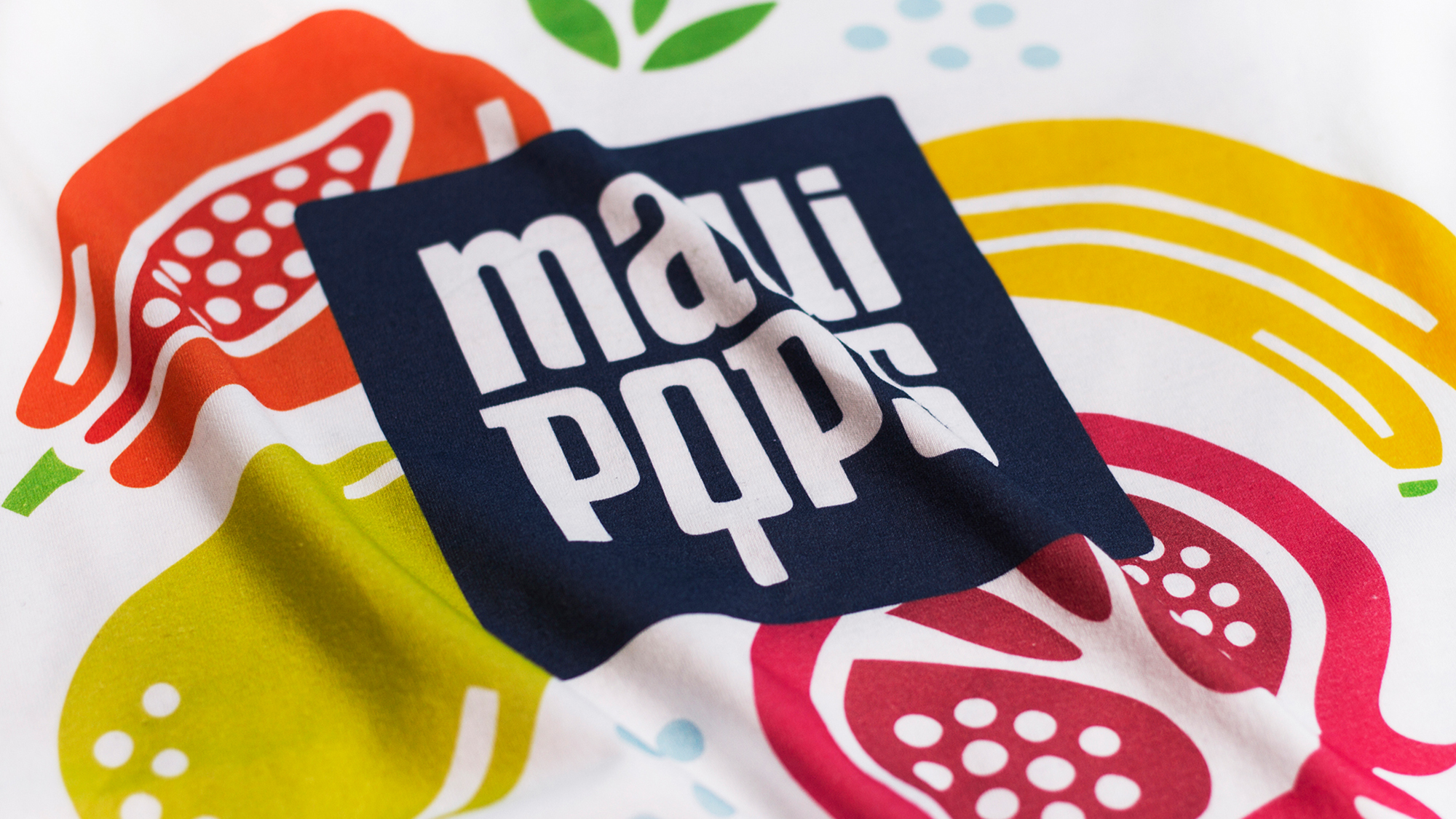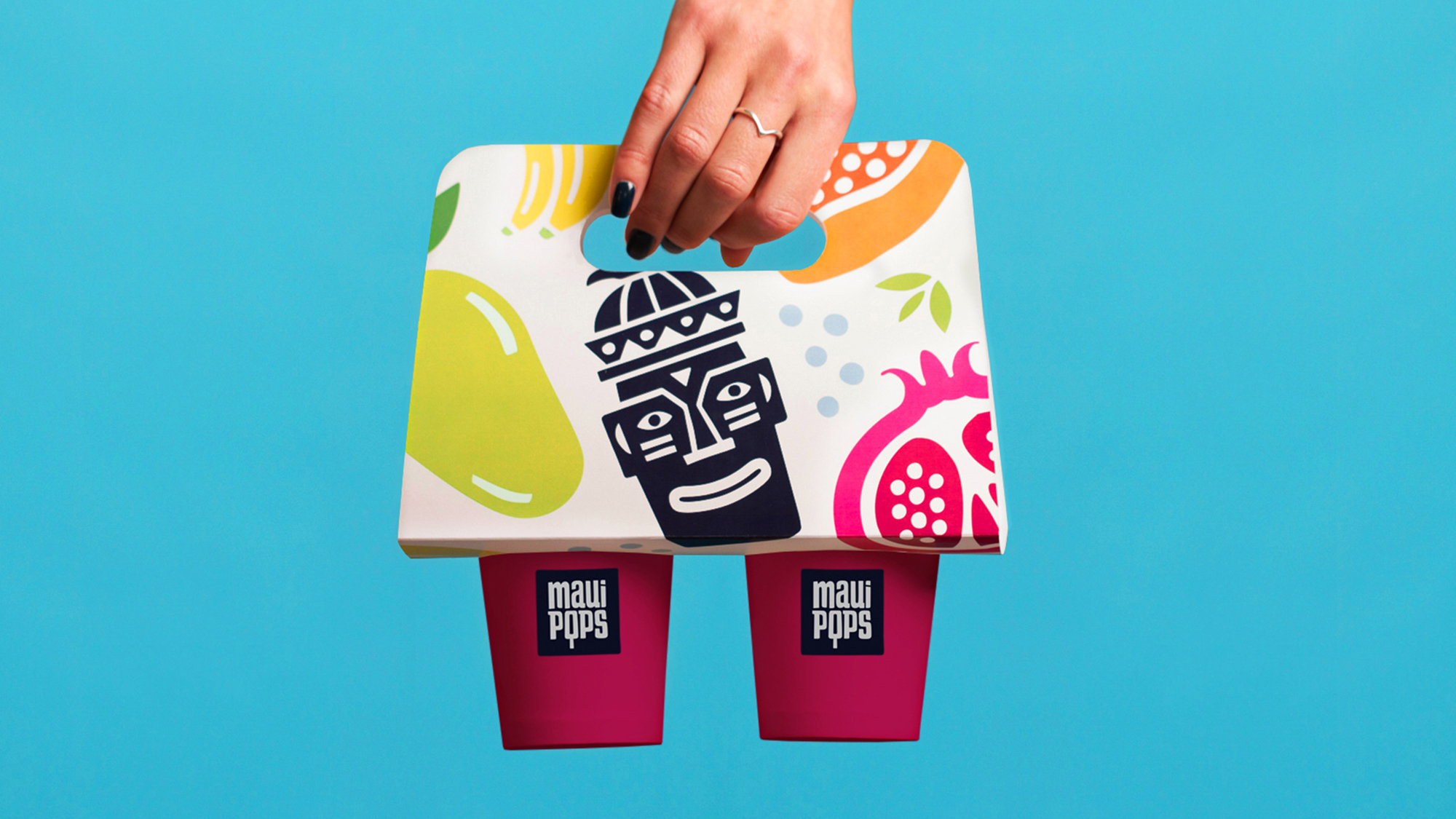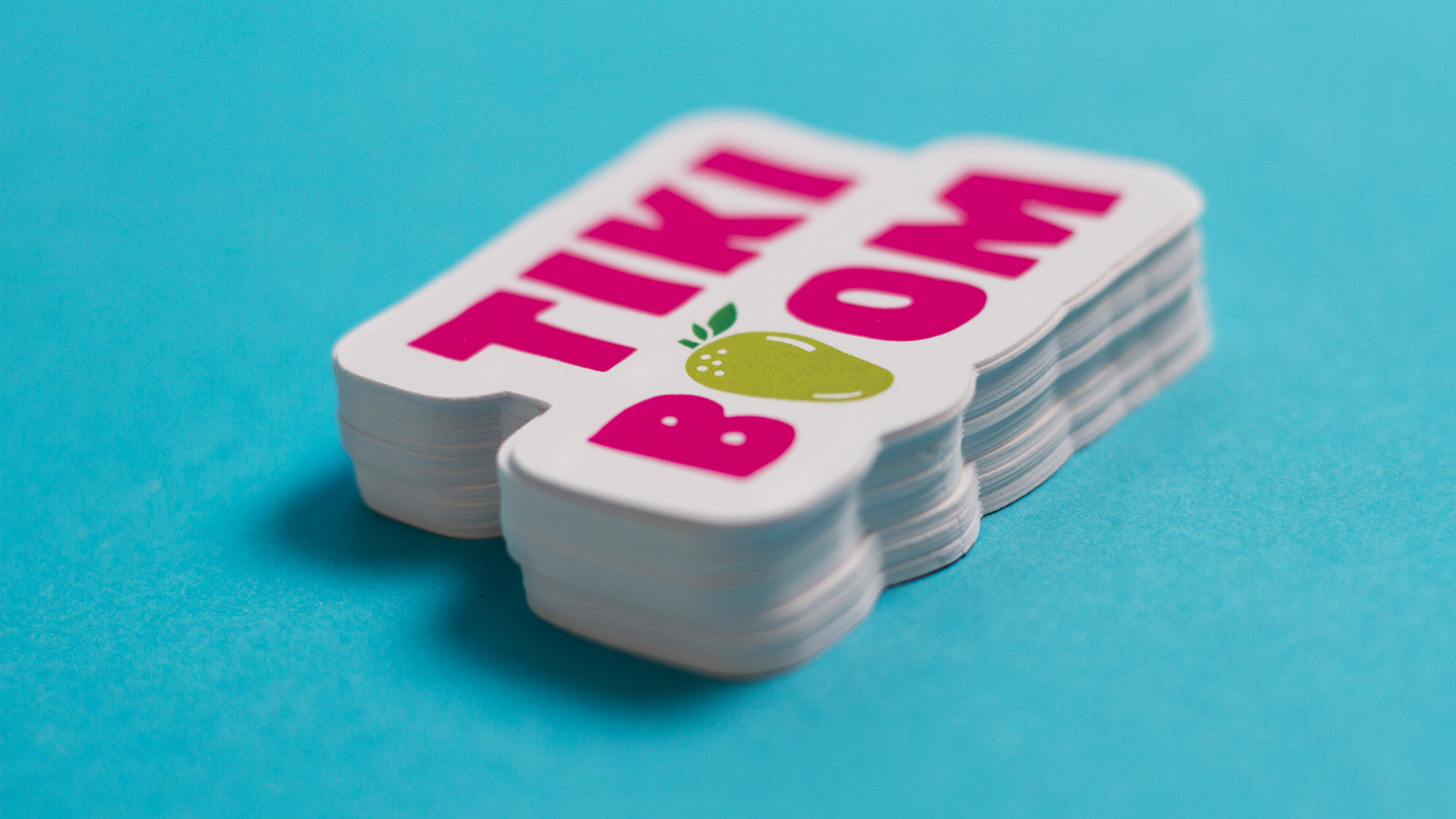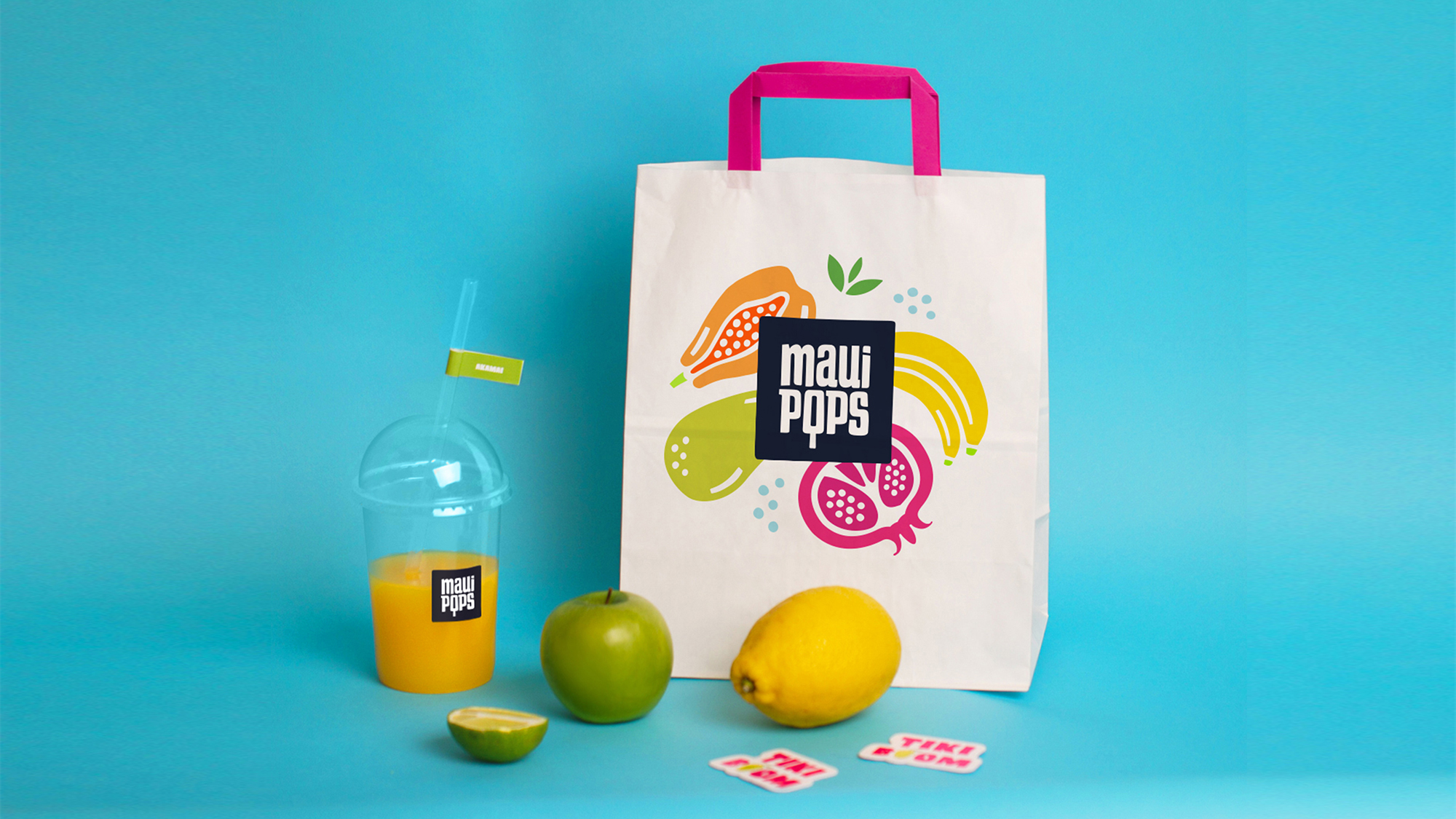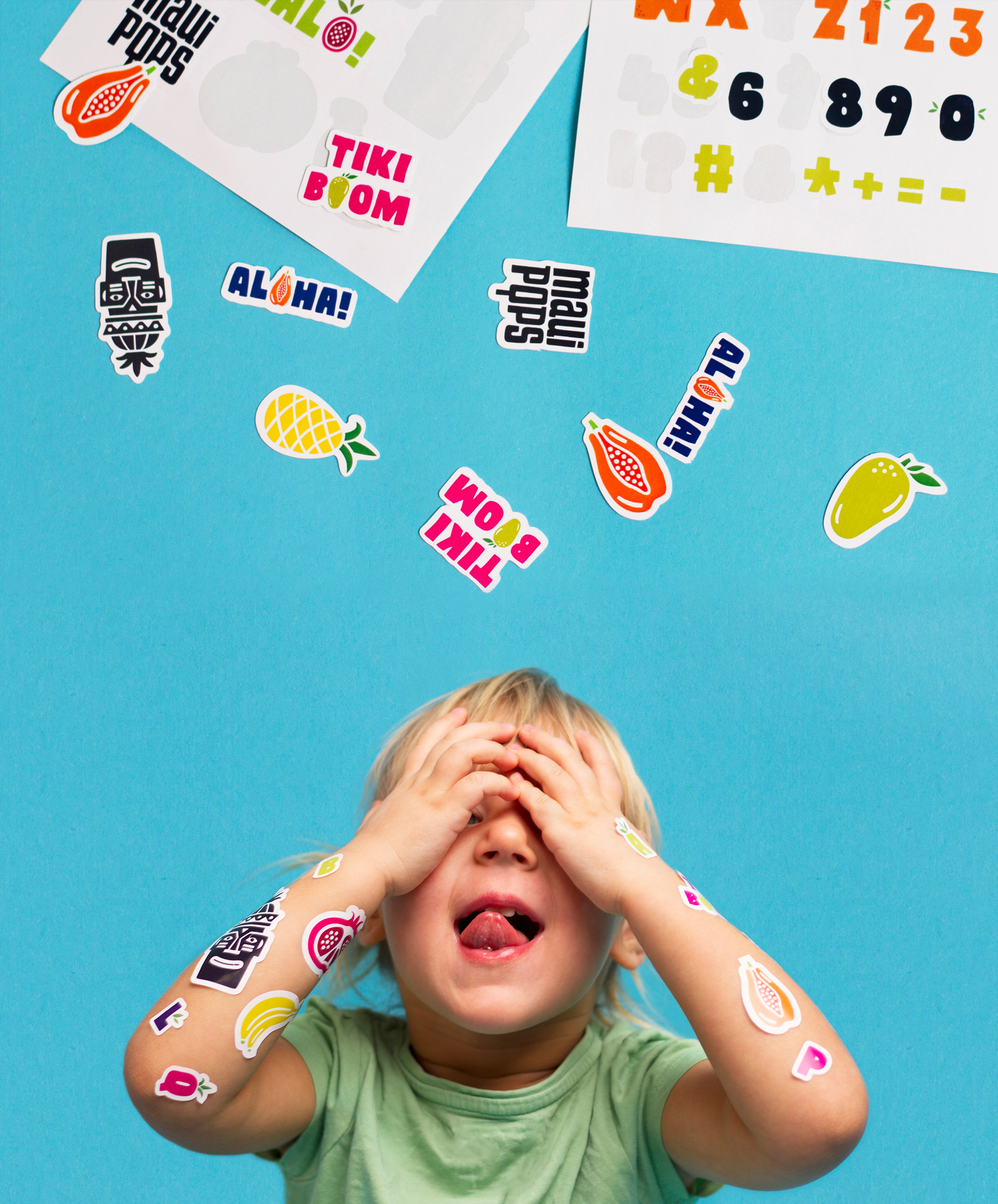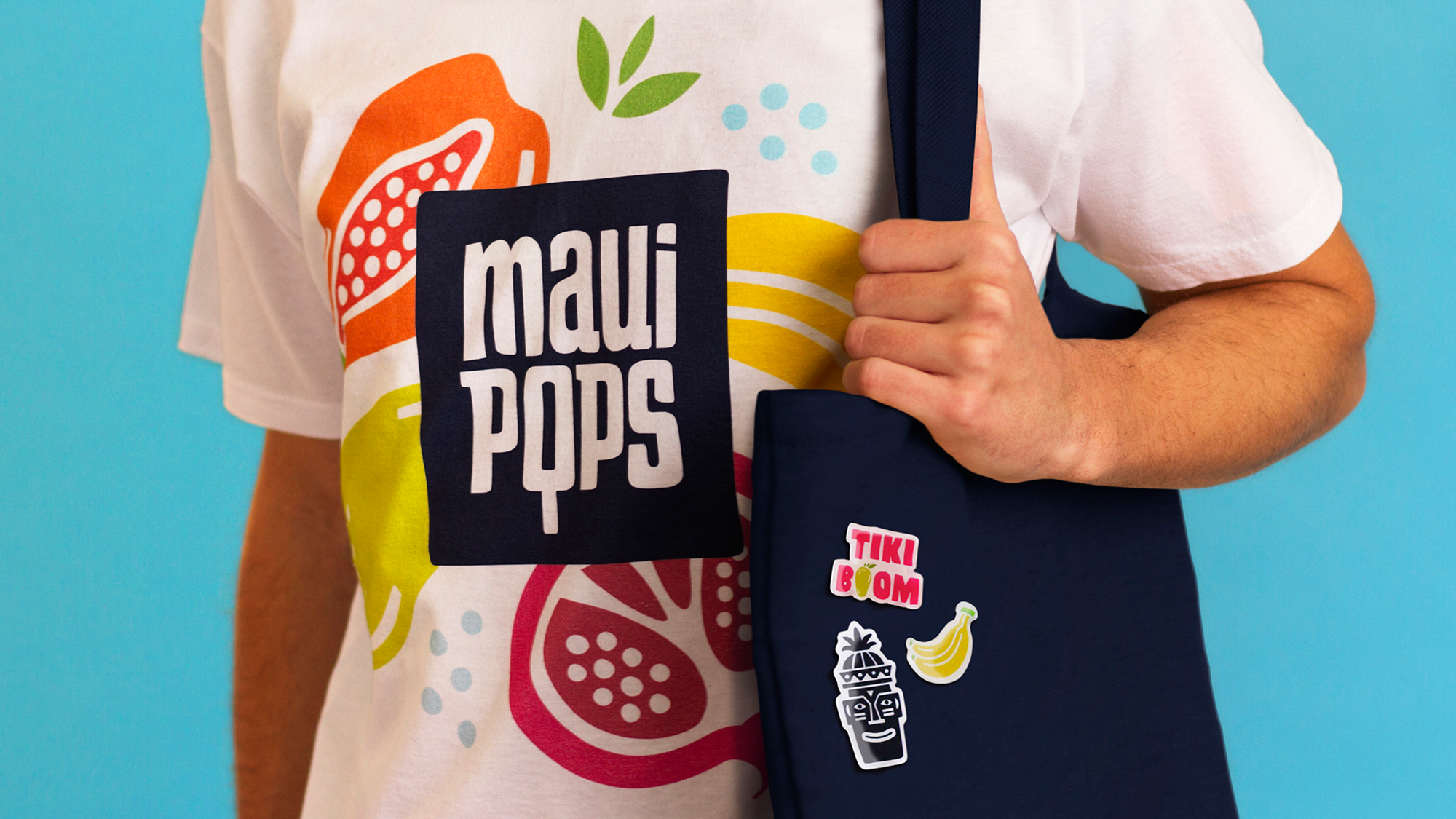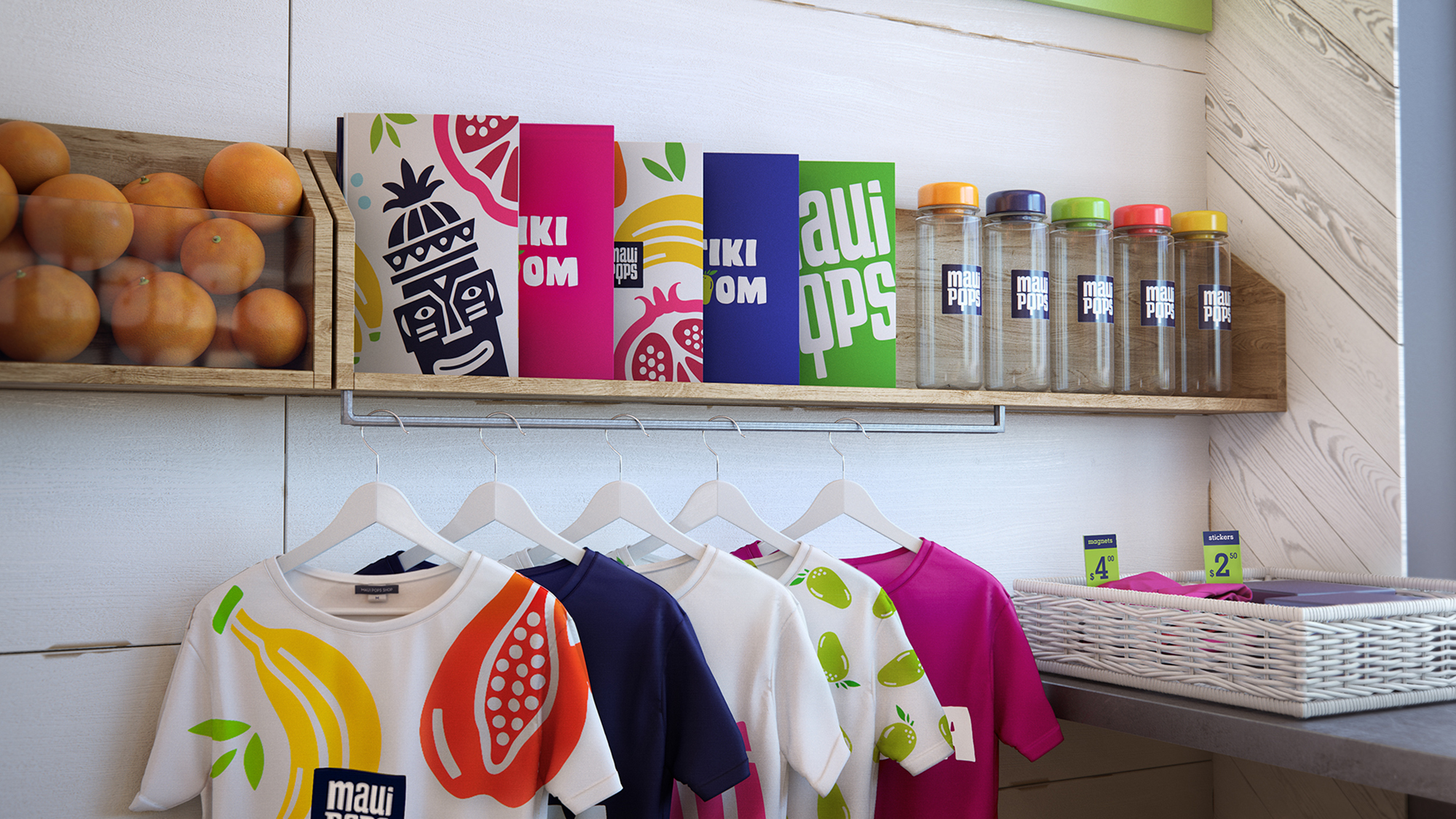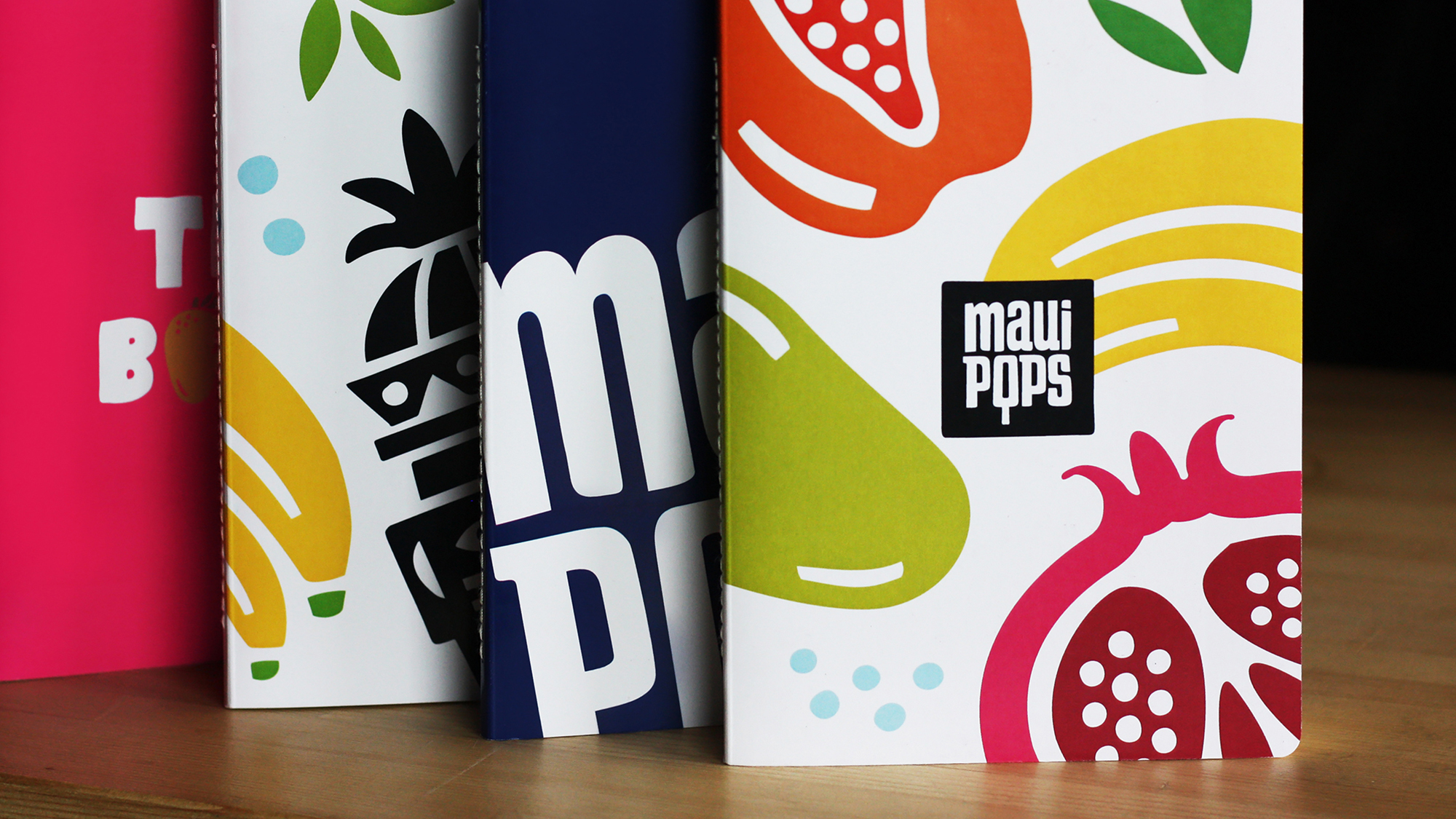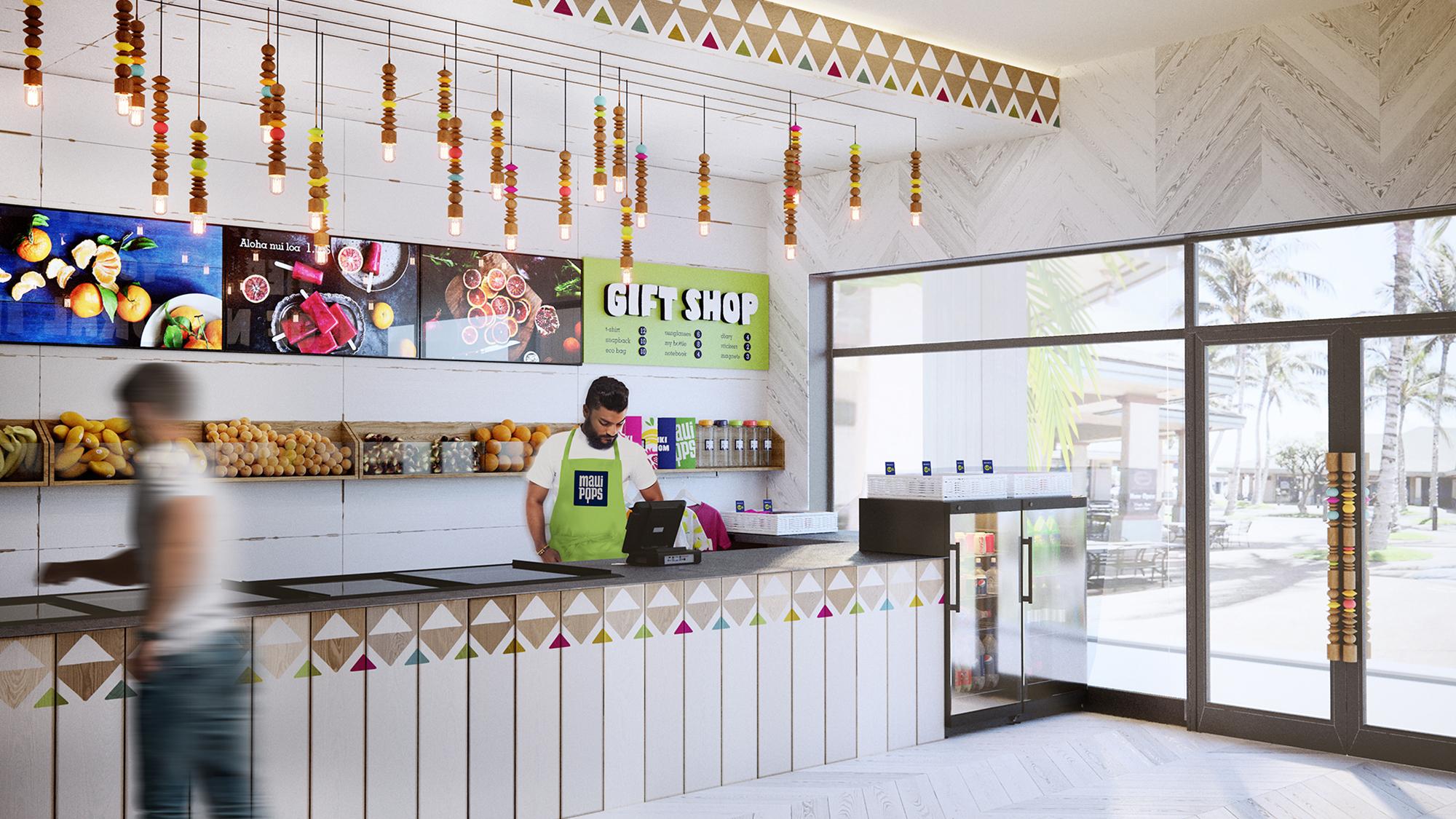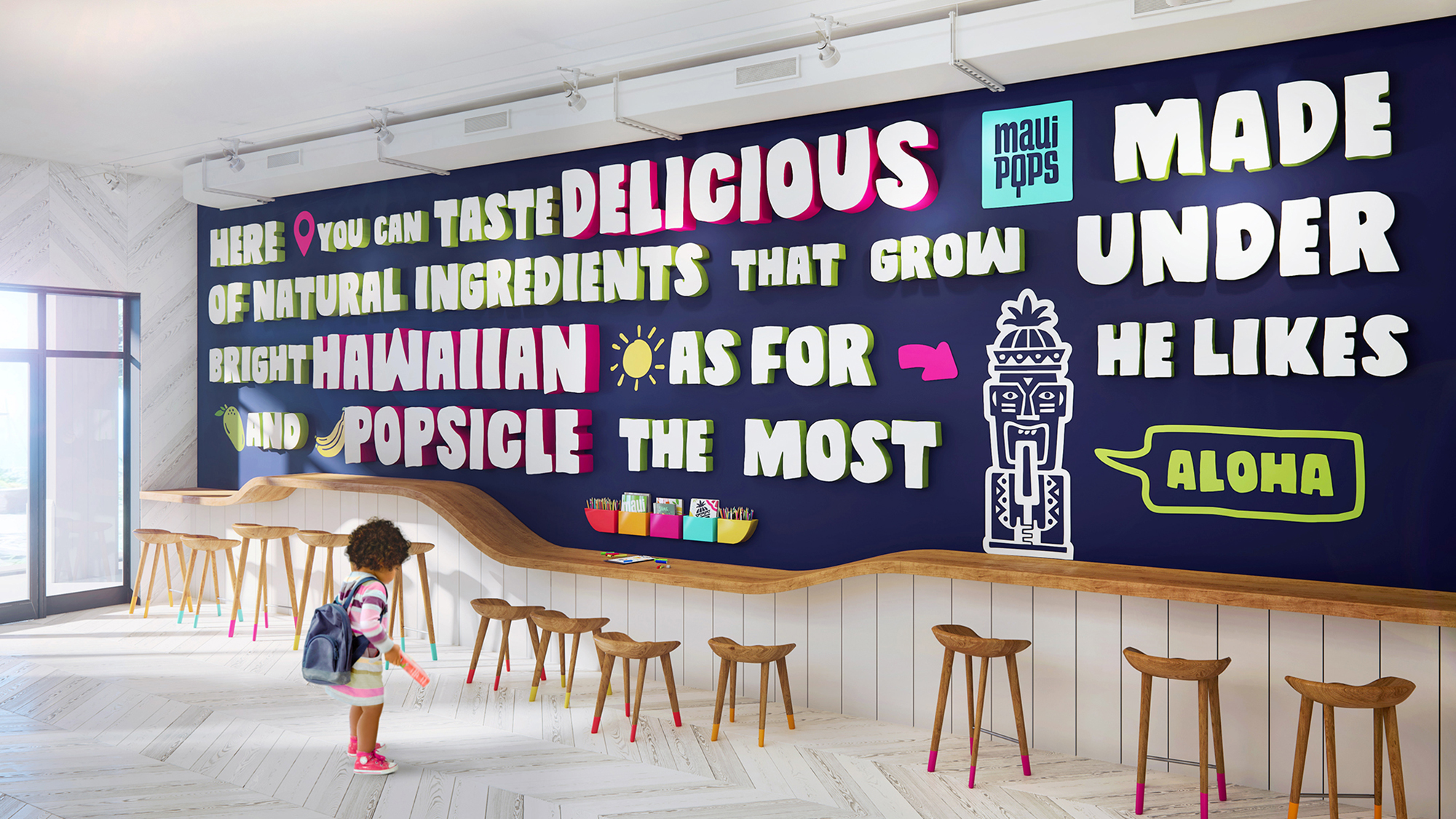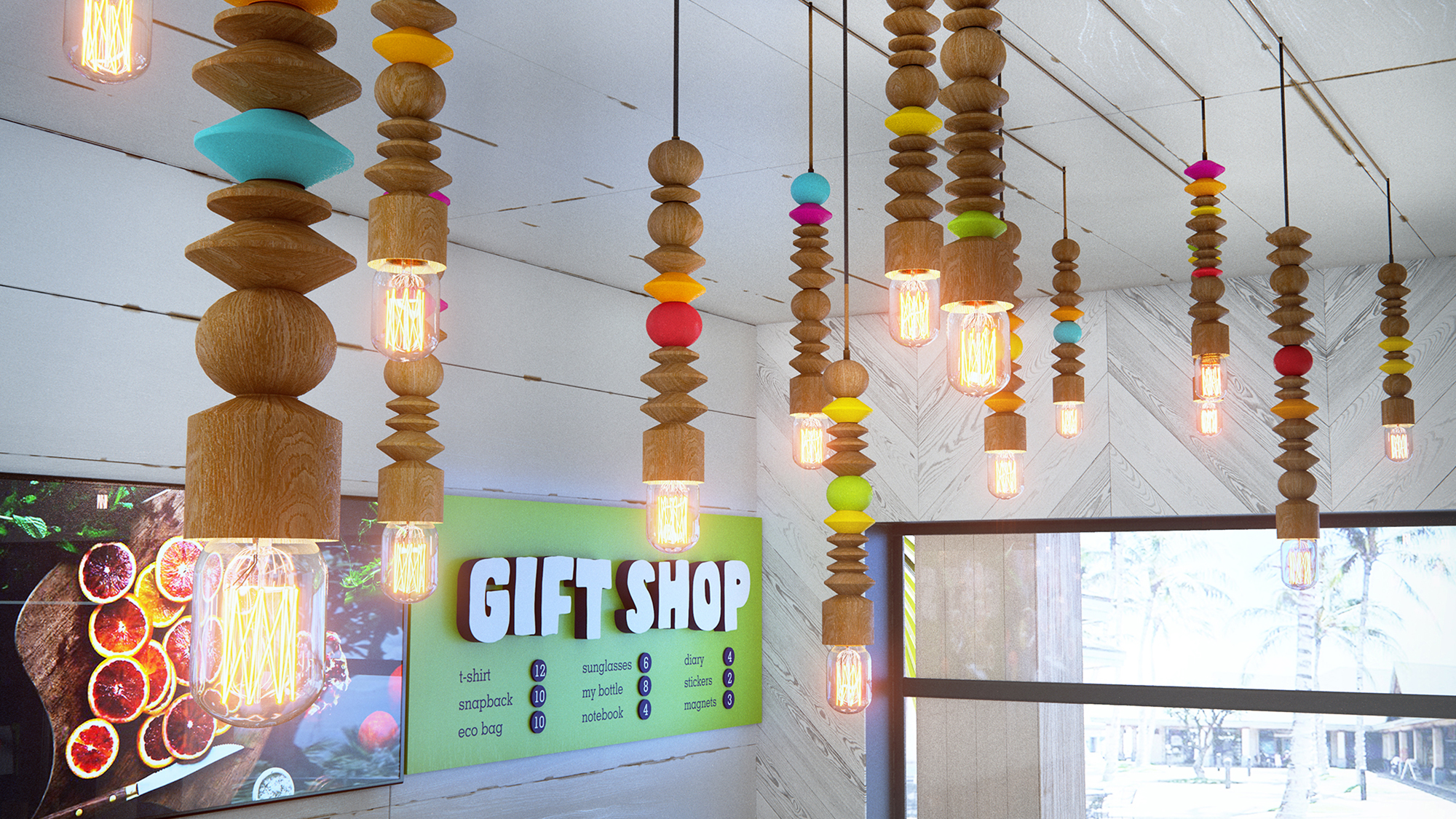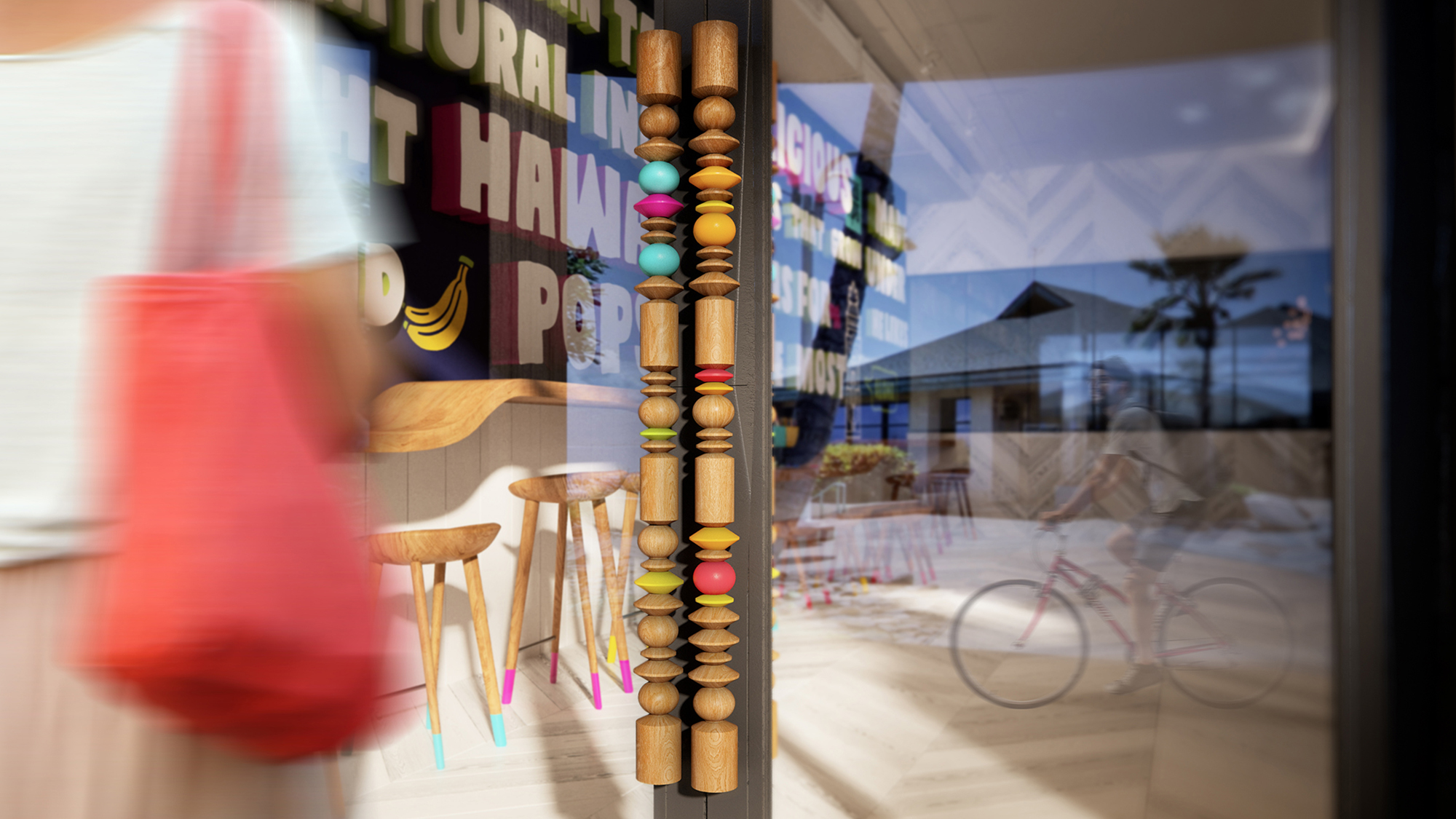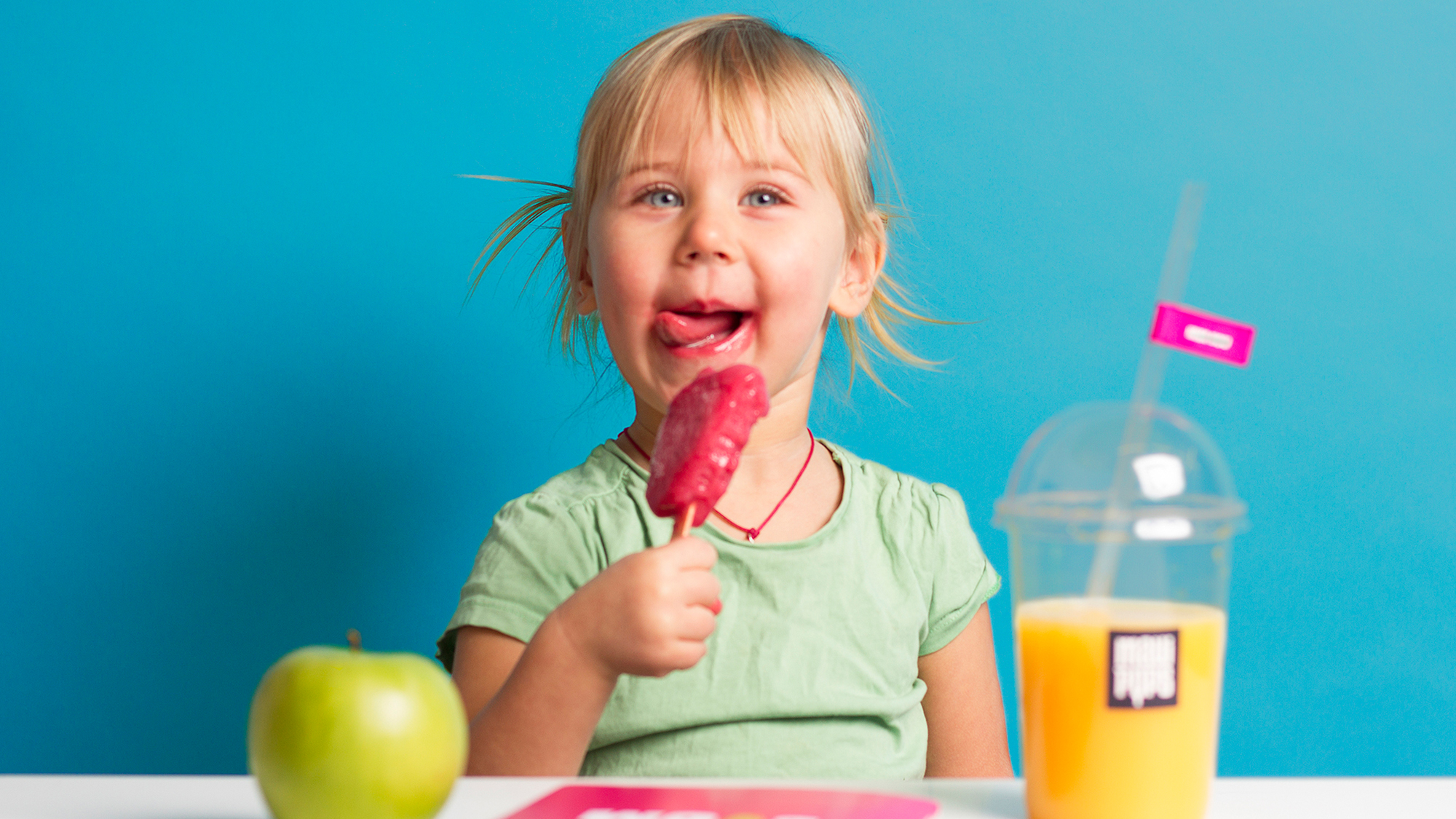 Boris Alexandrov, Anna Alexandrova — creative direction
Anton Storozhev — designer
Elena Parhisenko — designer
Aleksandra Gerasimenko — designer
Daria Svidchenko — designer
Anna Alexandrova — interior designer
Dimitry Panasiuk — copywriter
Dimitry Shmatenko, Sergey Makuhovskiy, Alexander Gusarev — visualization