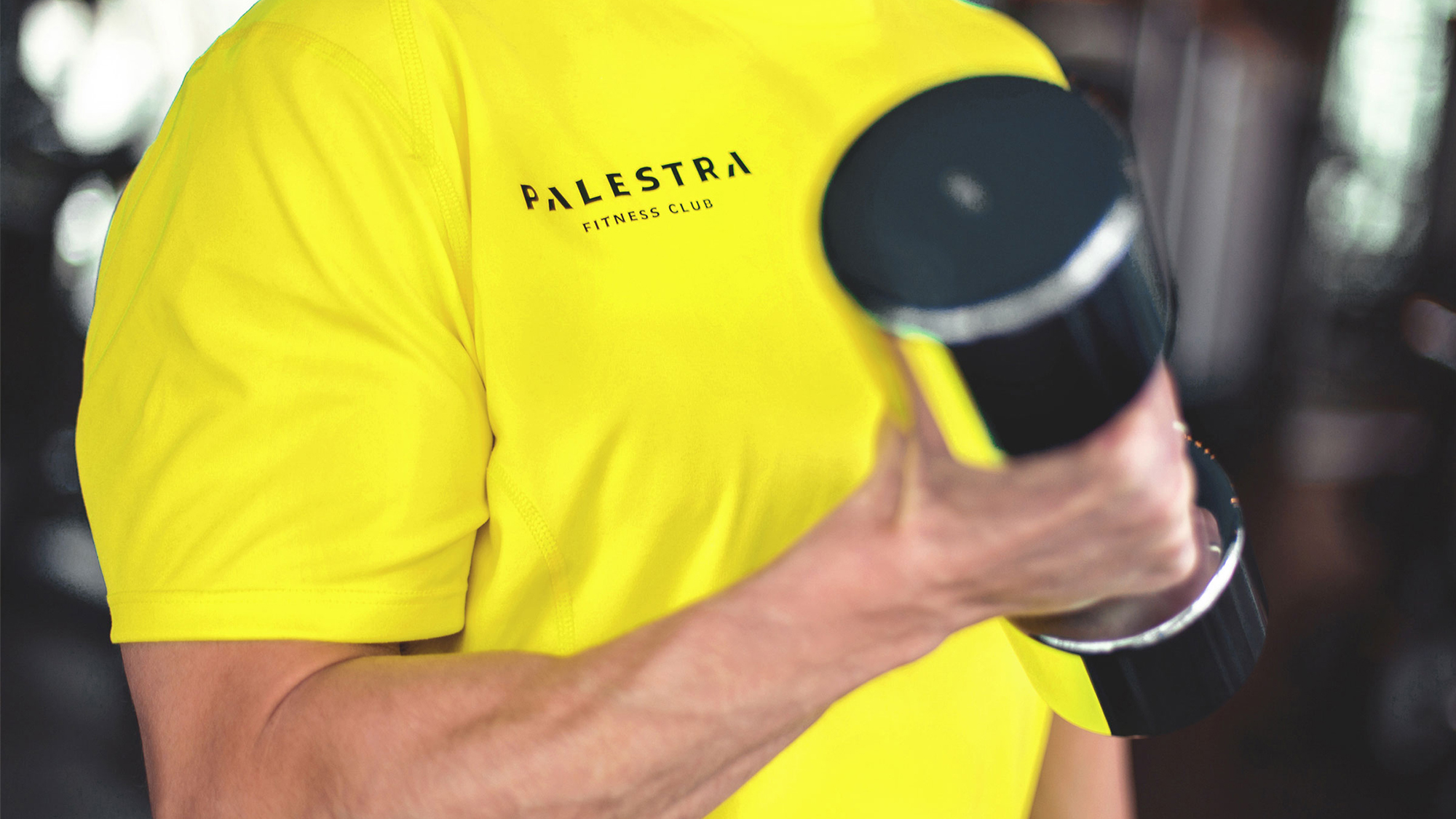 You will burn 73 calories and strengthen your
eye muscles while reading this case study.
Client: New premium fitness club which positions itself as a place with the main goal to inspirea person to live a healthy life and follow balanced lifestyle.
Challenge: The design of logo and corporate identity, as well as interior branding, and the launchof an advertising campaign.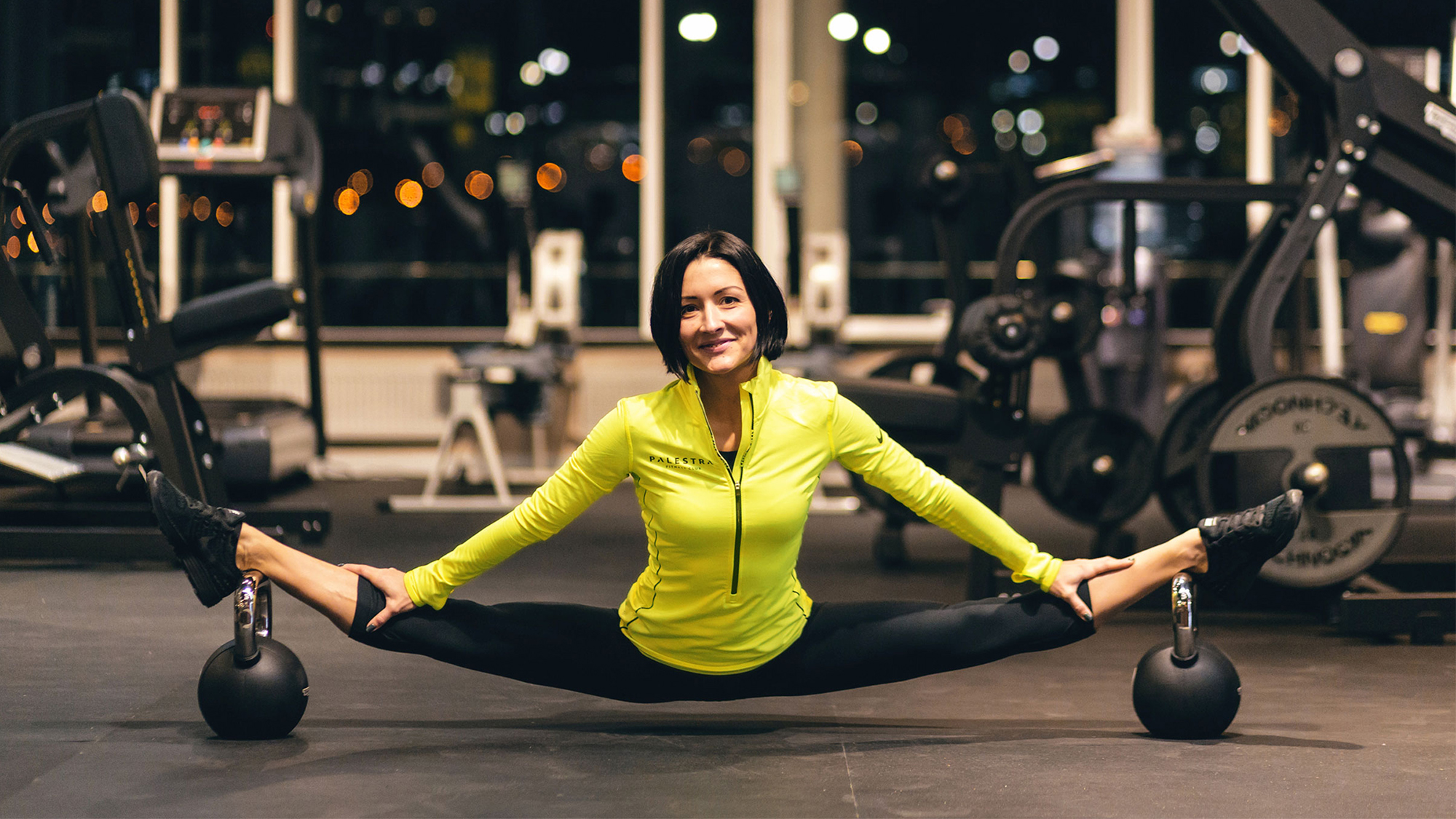 Palestra (from Greek Παλαίστρα) — is a private gymnastics school in ancient Greece. Generally speaking,this word was used as an institution in which young people tended to learn different kinds of sports. In modern Italy the word has a common usage, which means "gym". The core concept contains the idea of inclusion of the Greek letter "λ" (lambda) in logotype and usage of this letter as a logo itself. System of differentiation of individual formats within the brand Palestra.
Combining Greek roots and modern sports aesthetics can be traced in the style elements. The rough texture of materials, bright dominant color, dynamic handwritten font, and motivational phrases.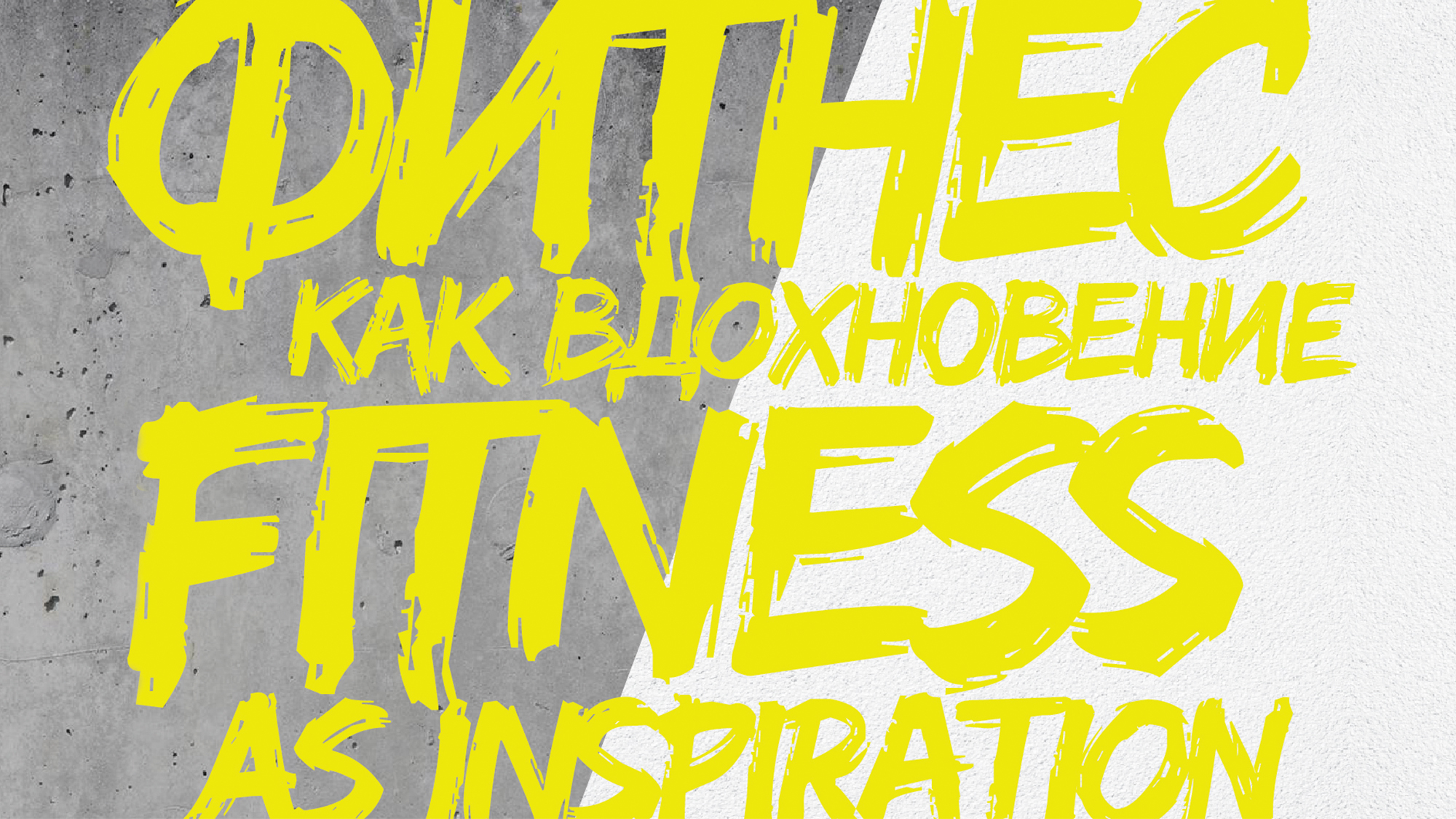 The key figures of corporate identity are taken from classic images of ancient Greek sculptures: Discobolus of Myron, Boxer of the Quirinal and the Aphrodite of Capua. We also added a number of various fitness accessories to the statues, thus linking the aesthetics of ancient classics and contemporary.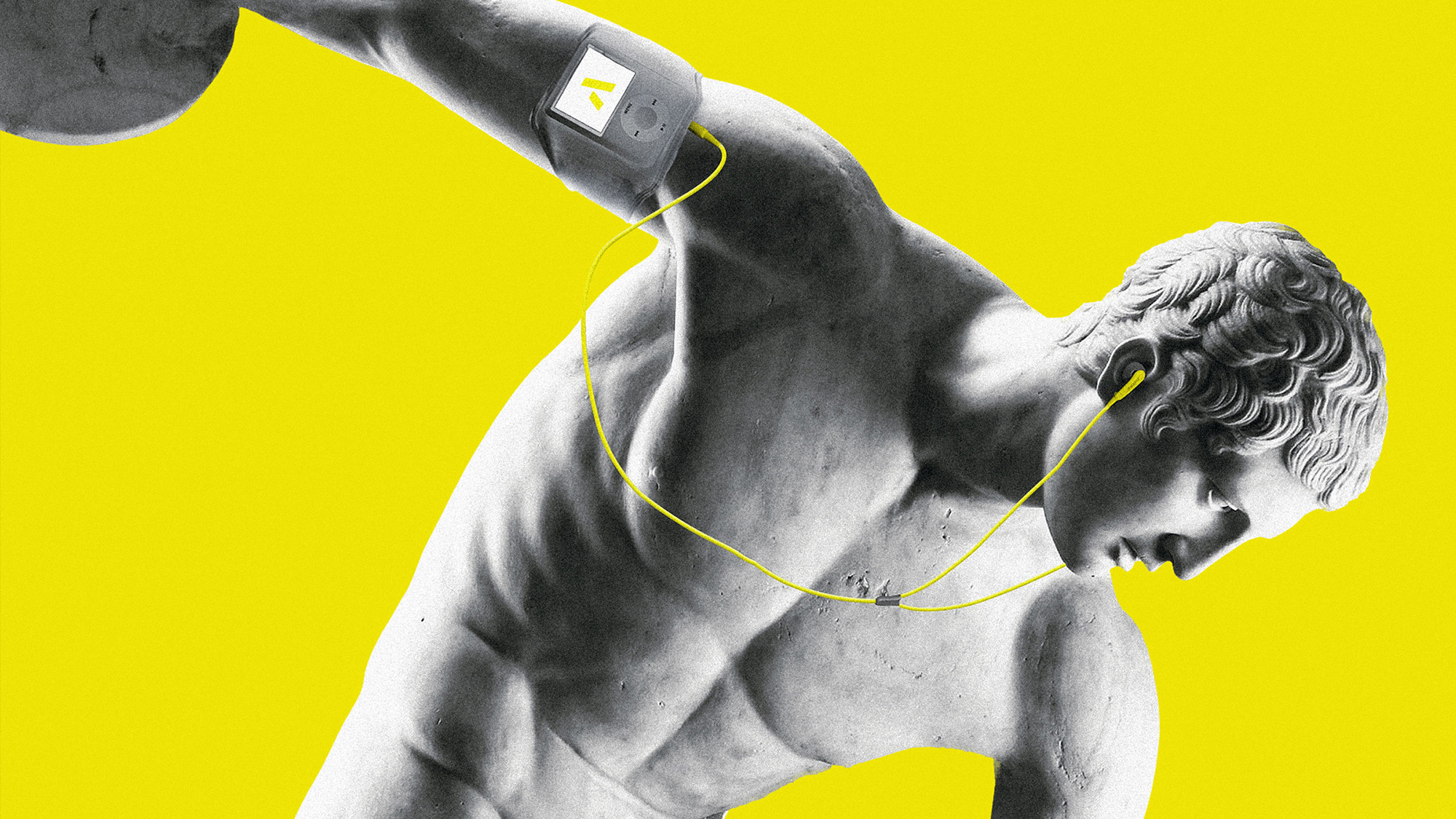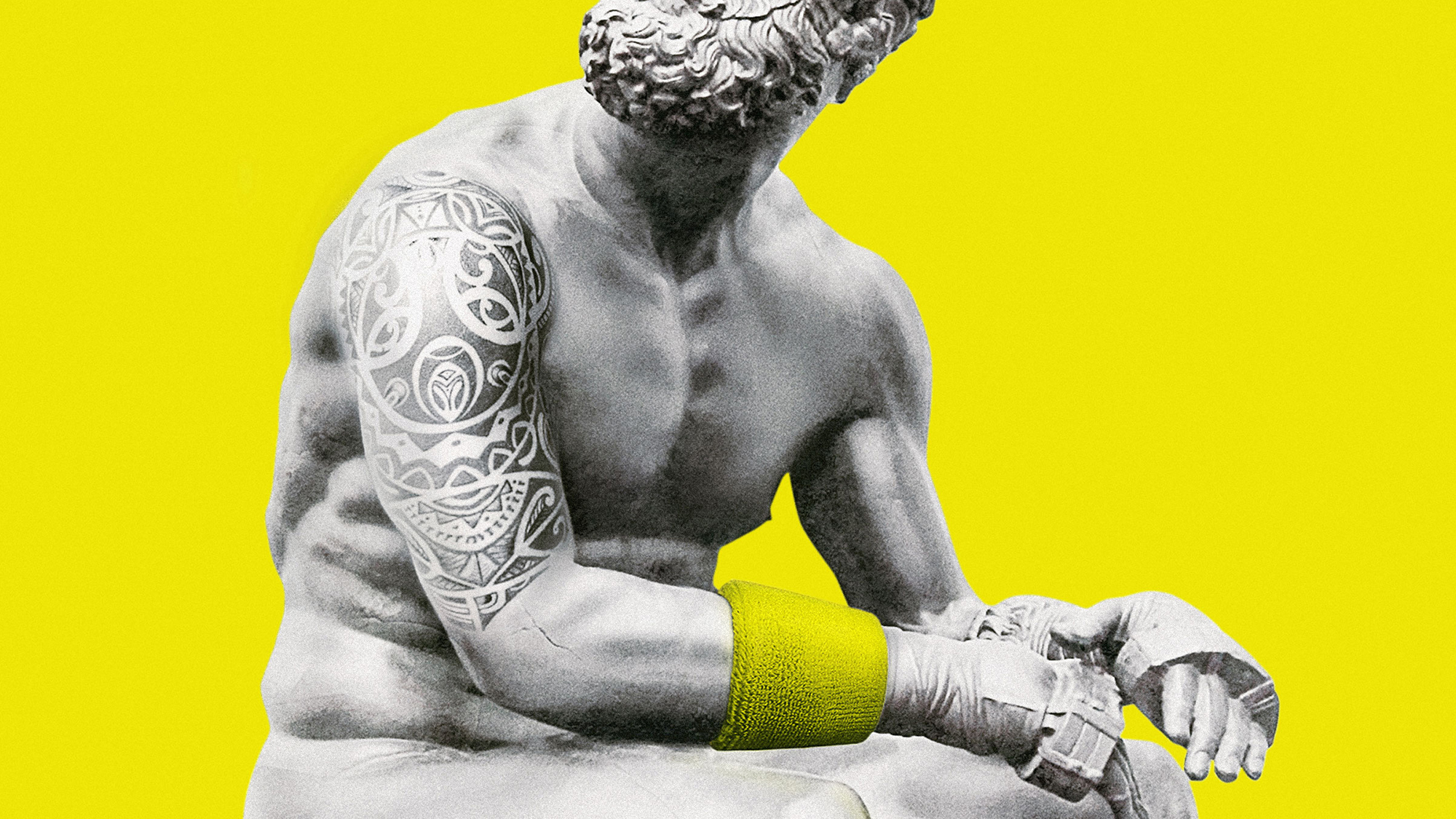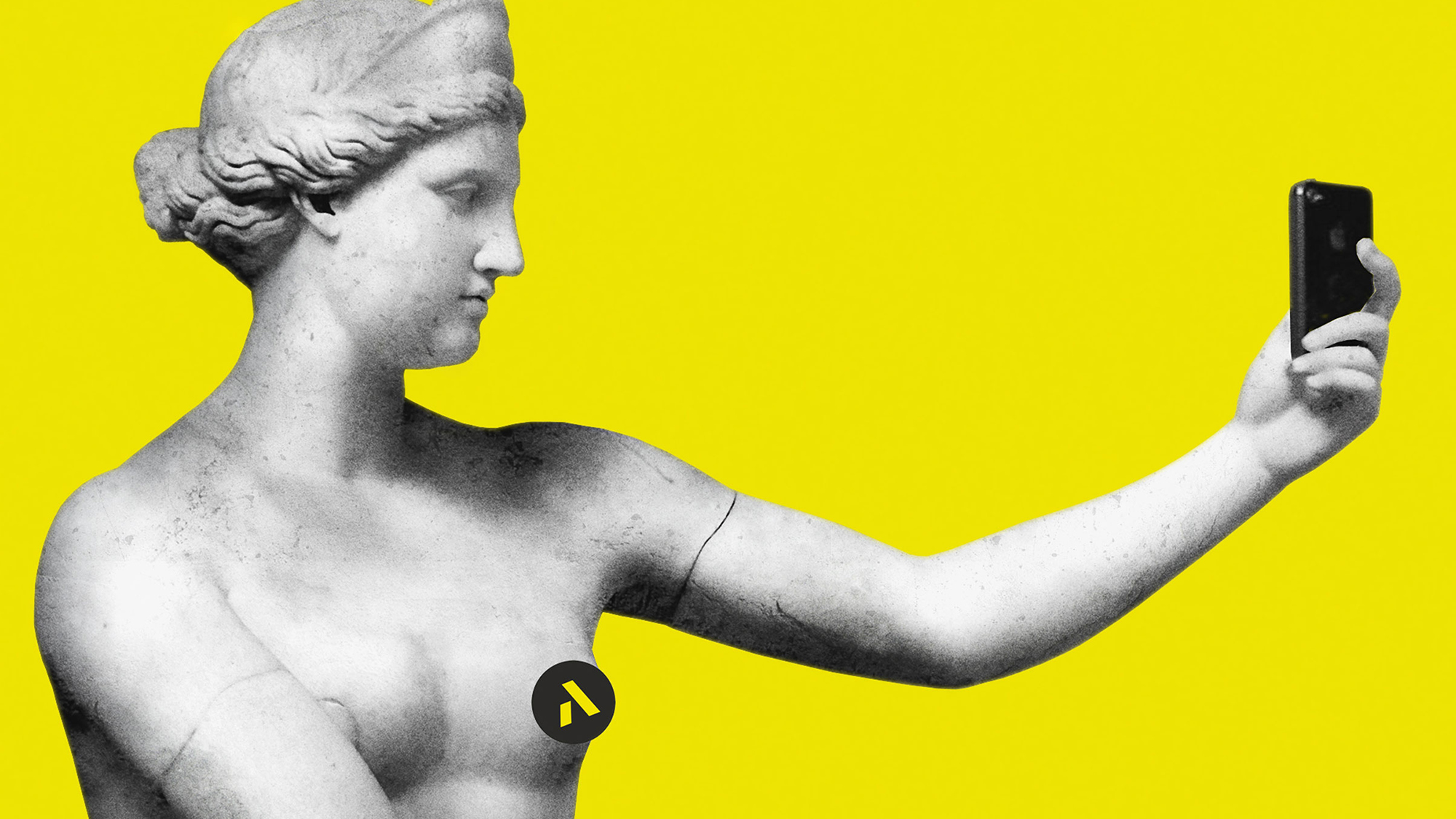 In addition to all printed materials (business cards, club cards, price lists, gift certificates, flyers) we also have fully branded the stationery of the club-restaurant.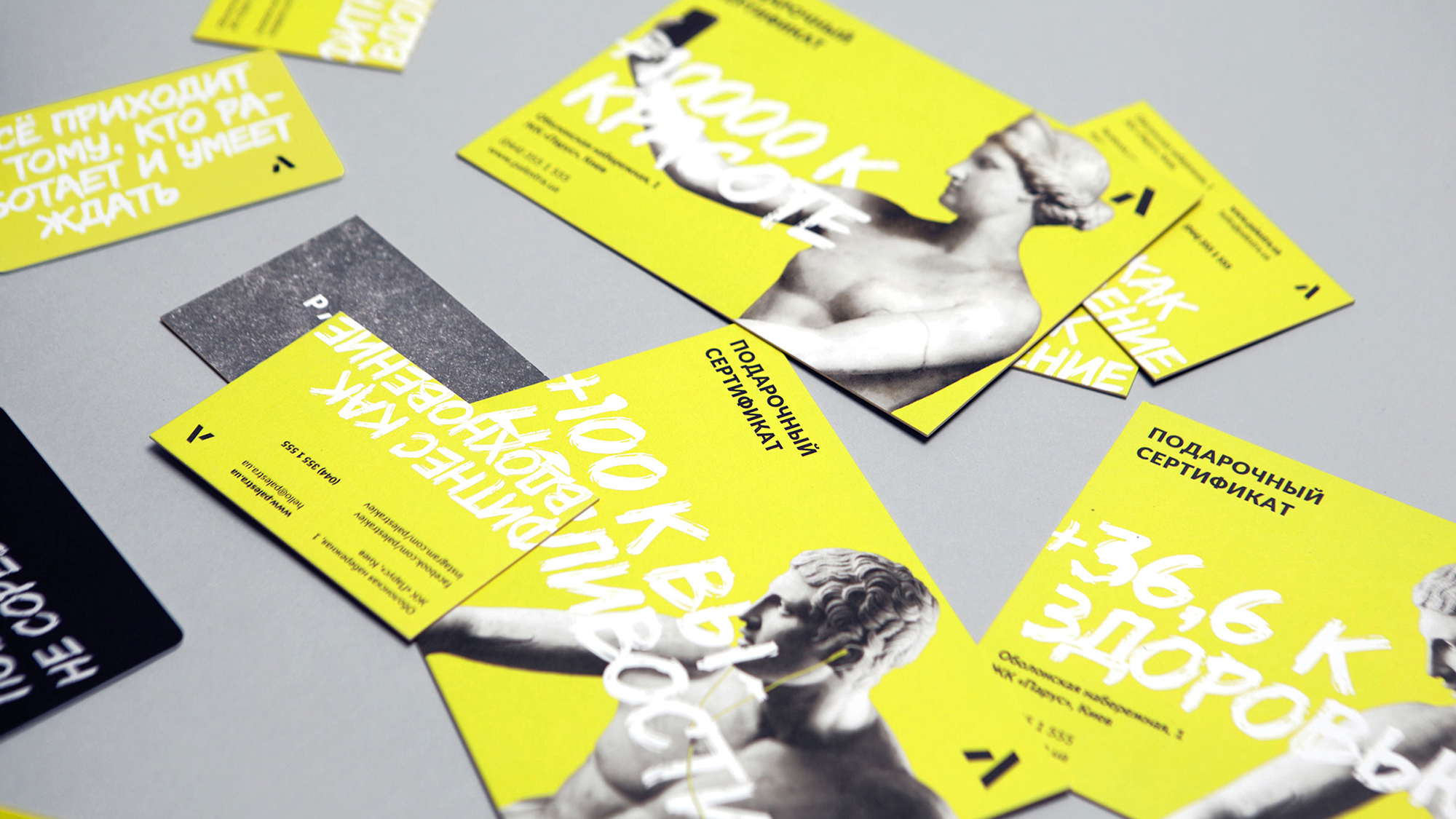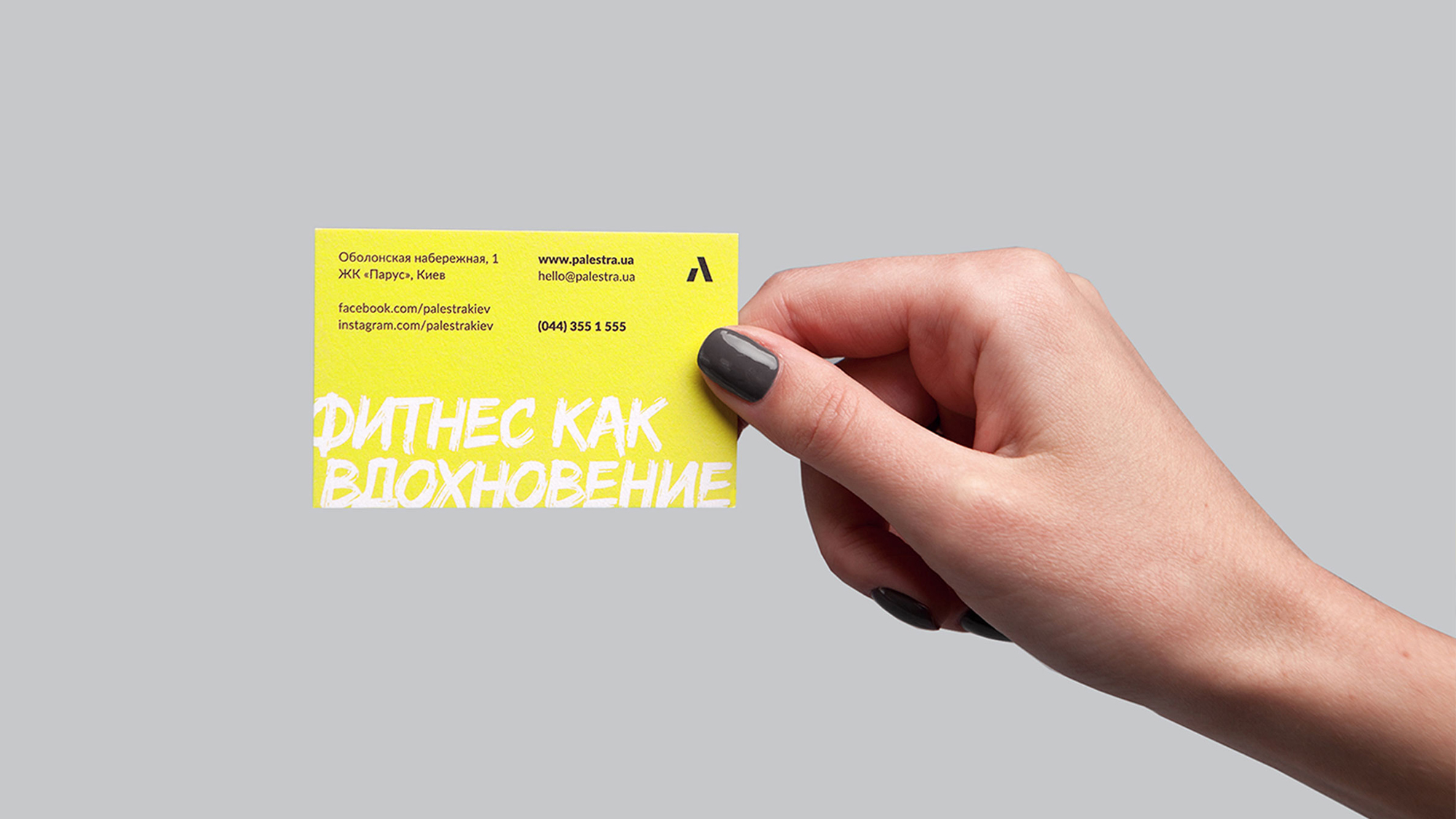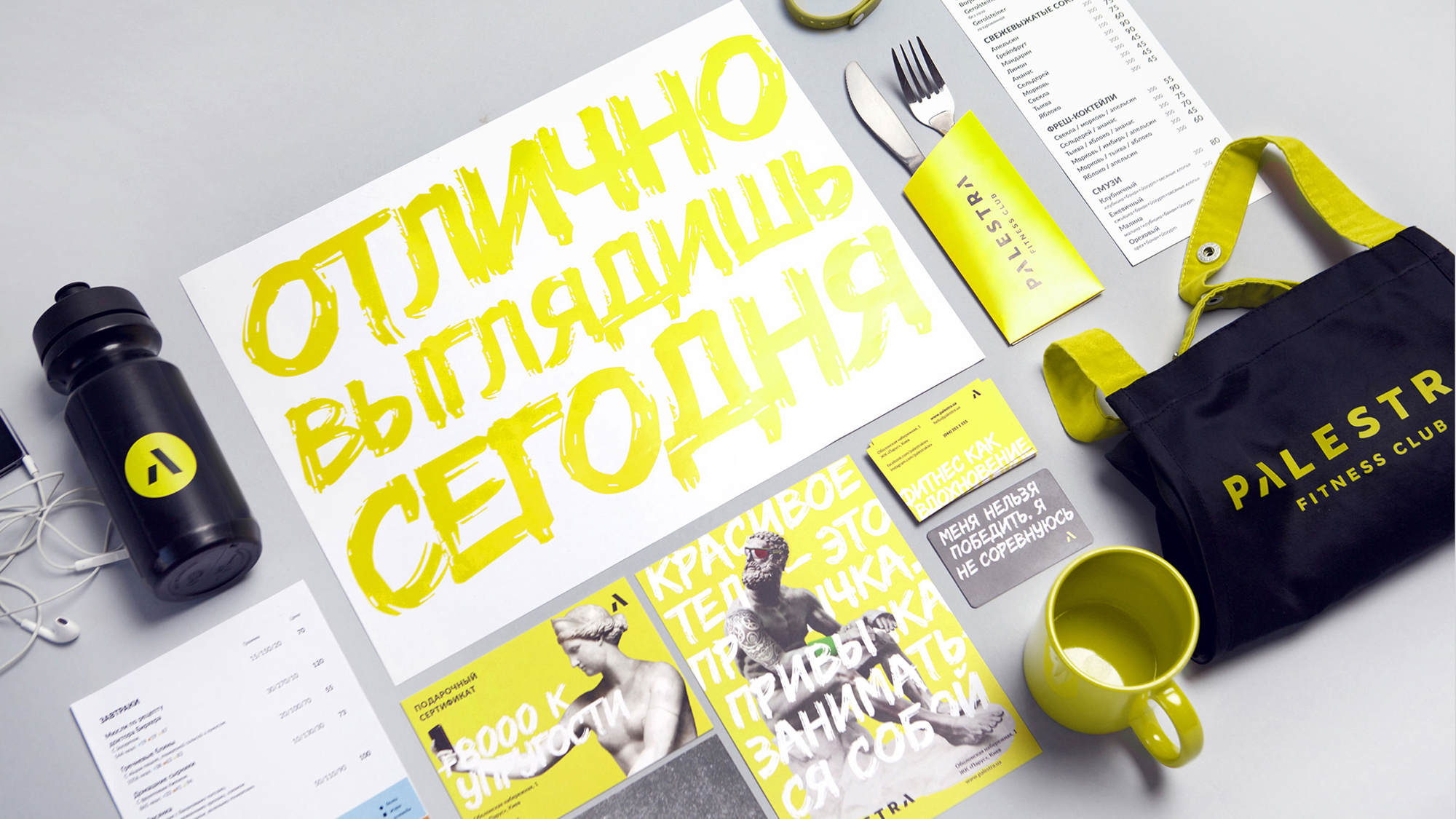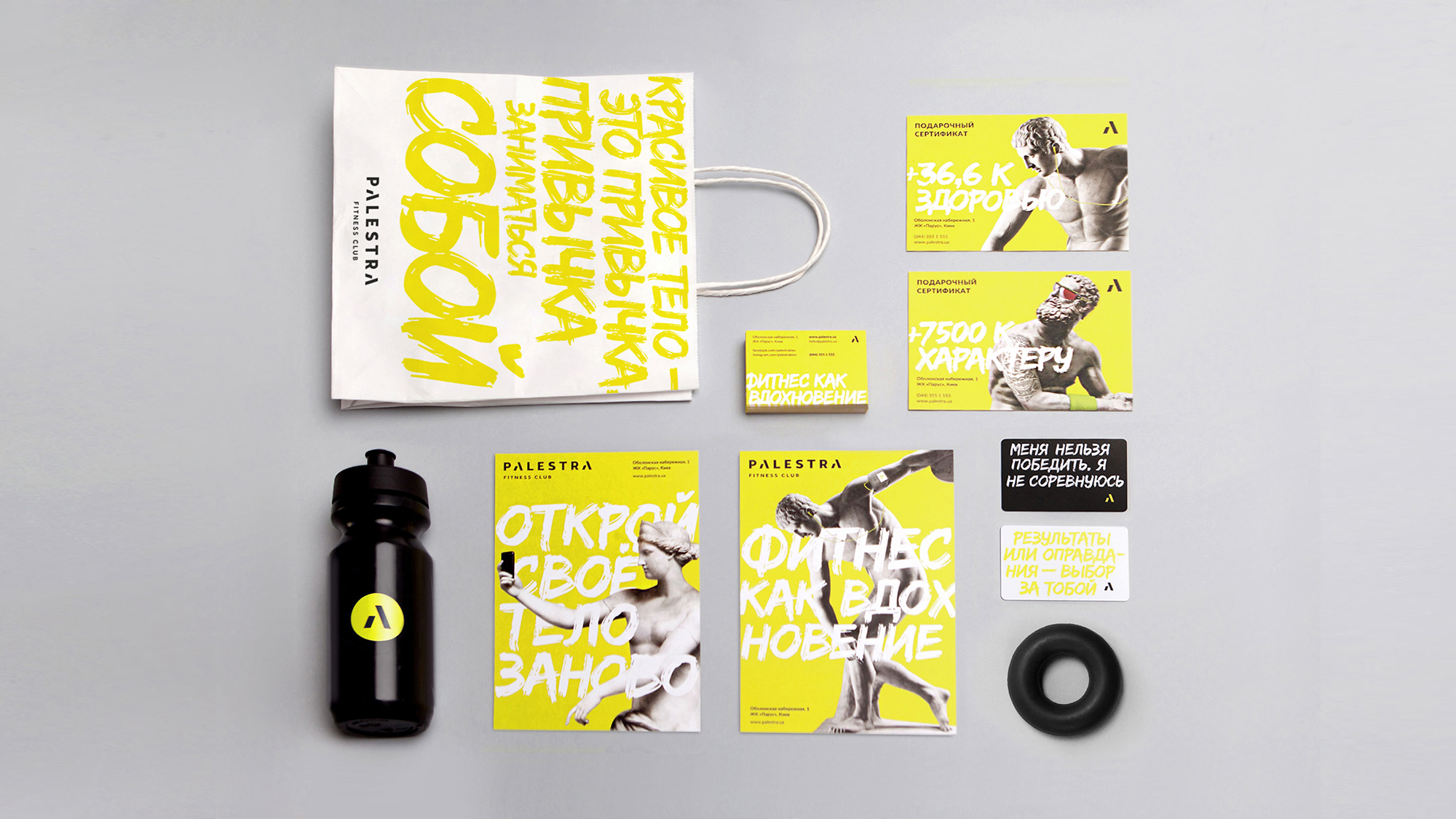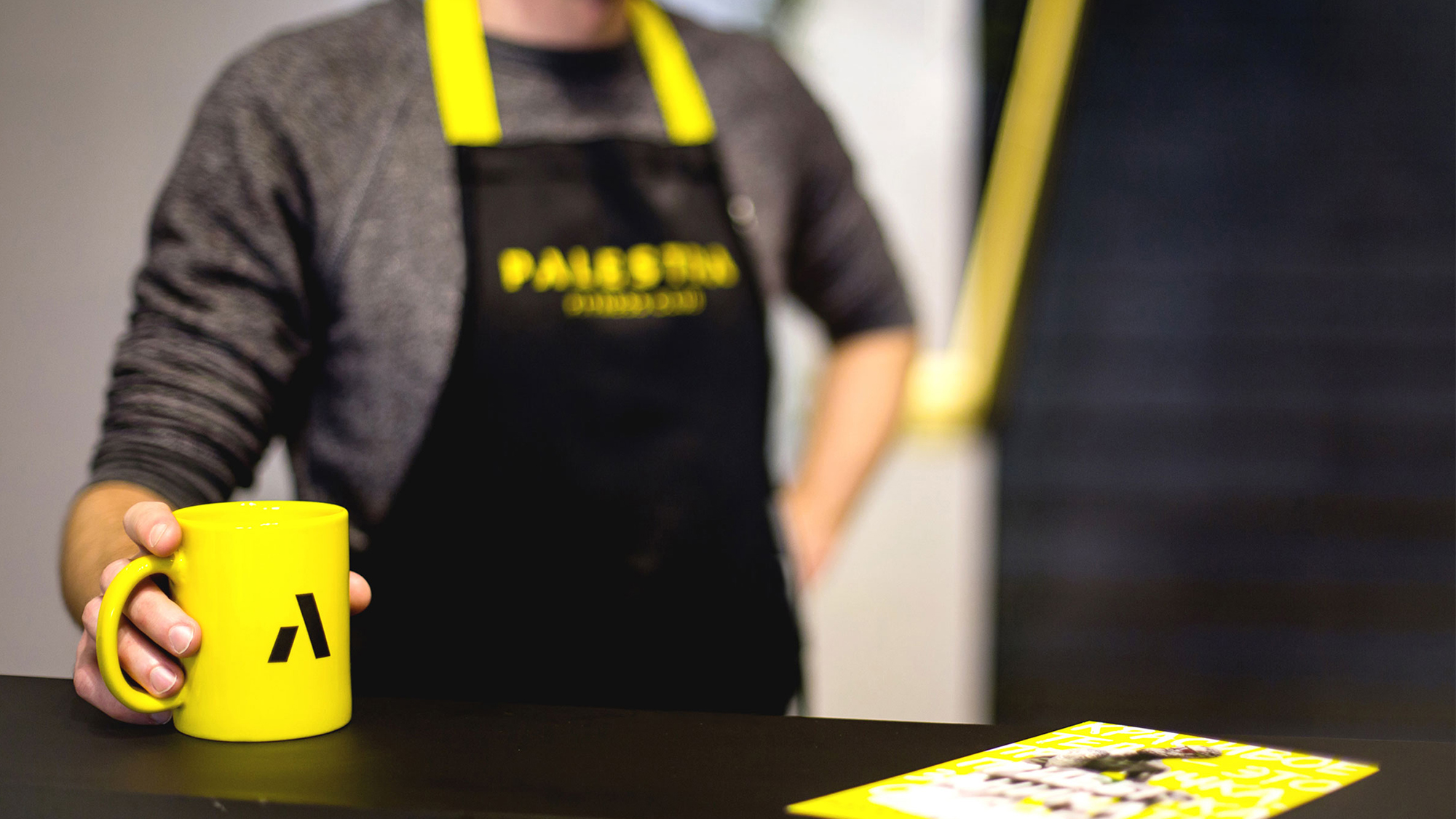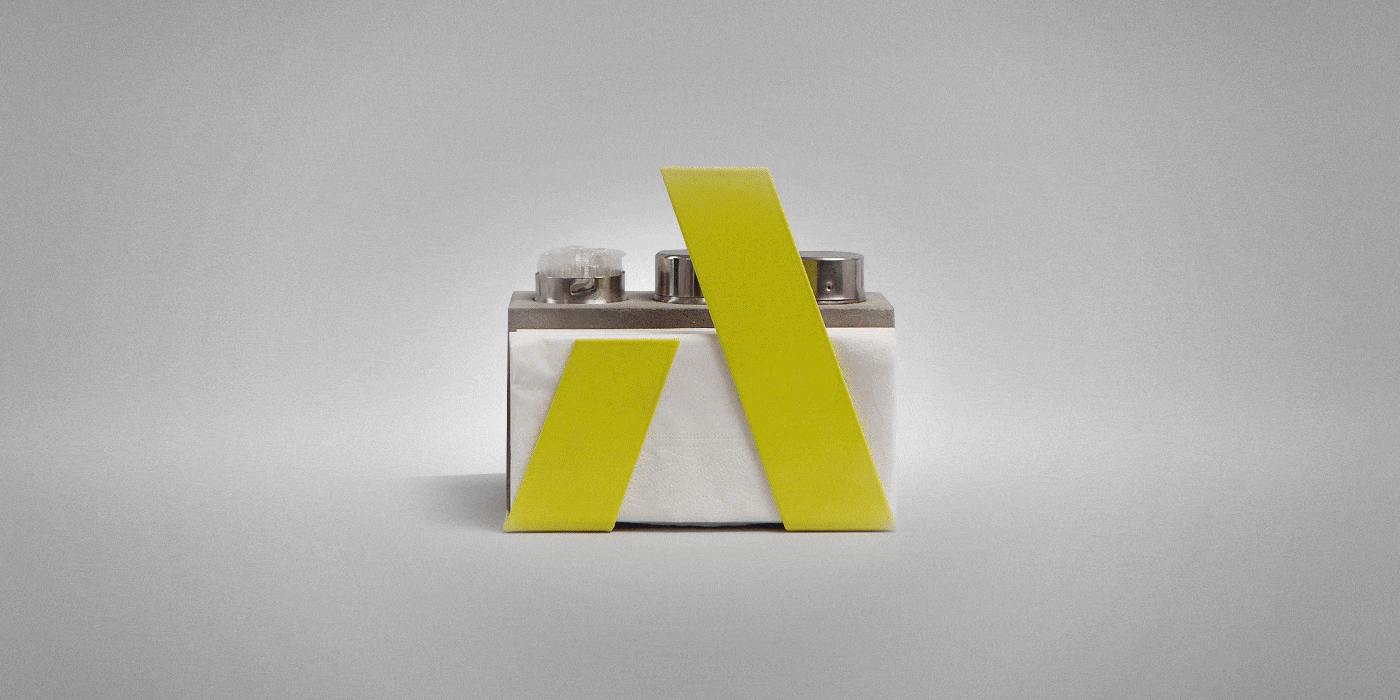 We have been developing interior branding aligned with S&T architects agency. As the architects created the overall design, we focused on implementing corporate identity elements in the specific spaces and locations.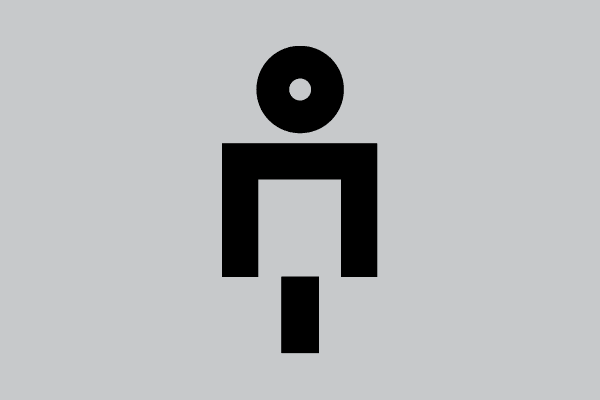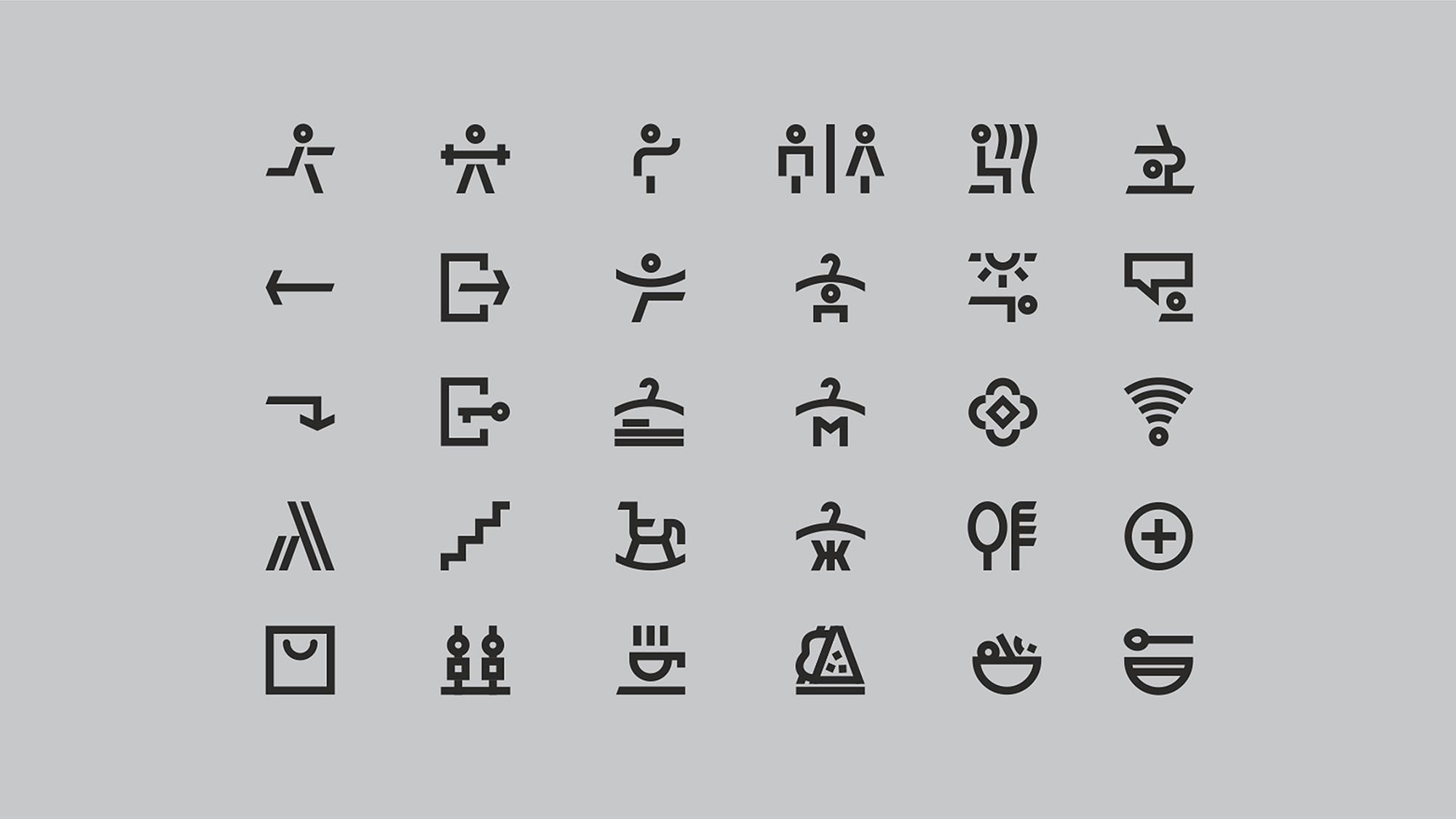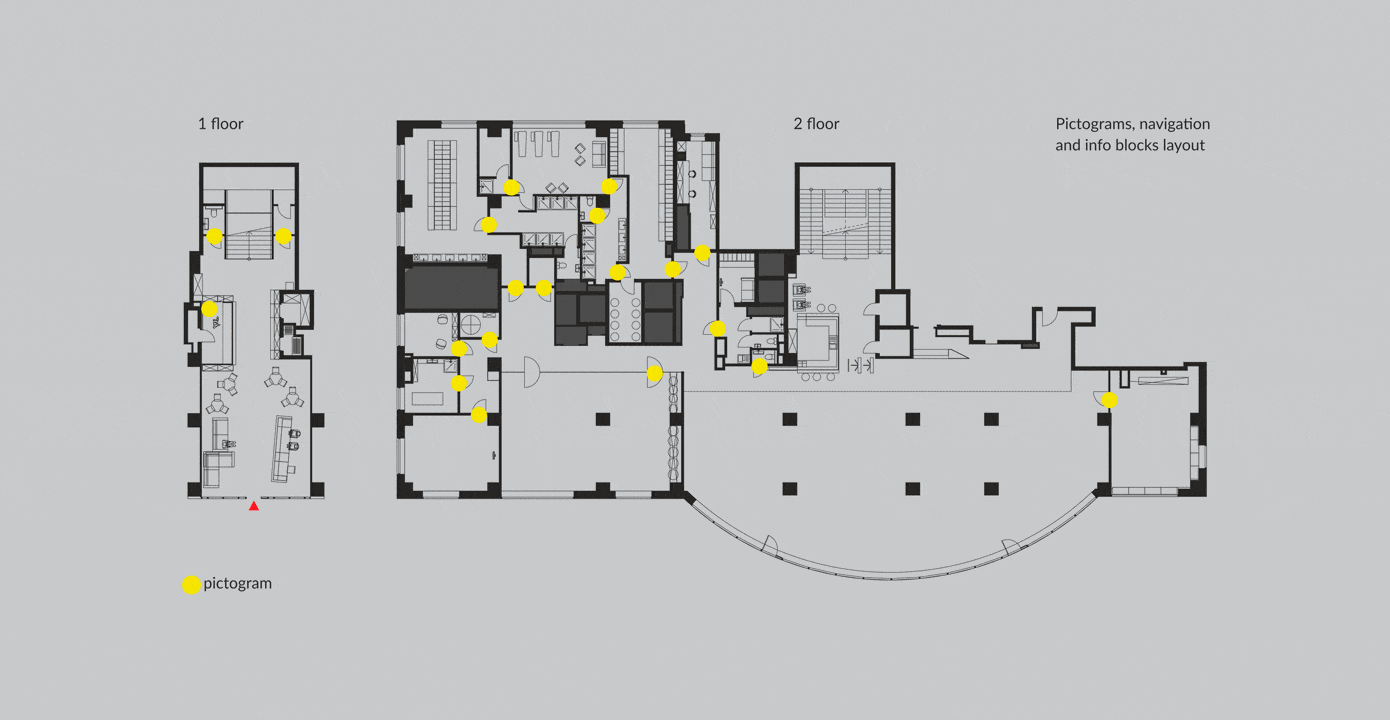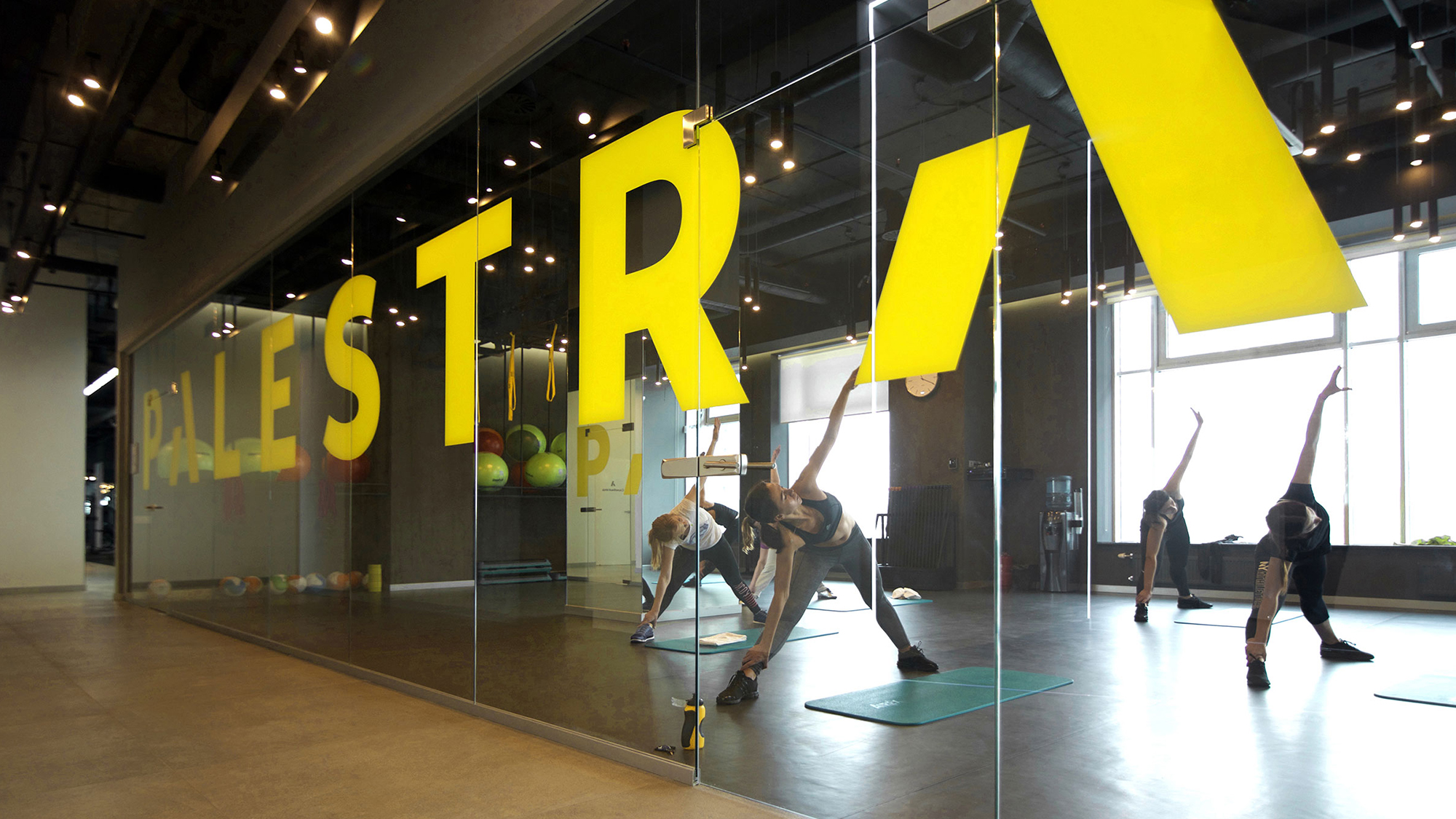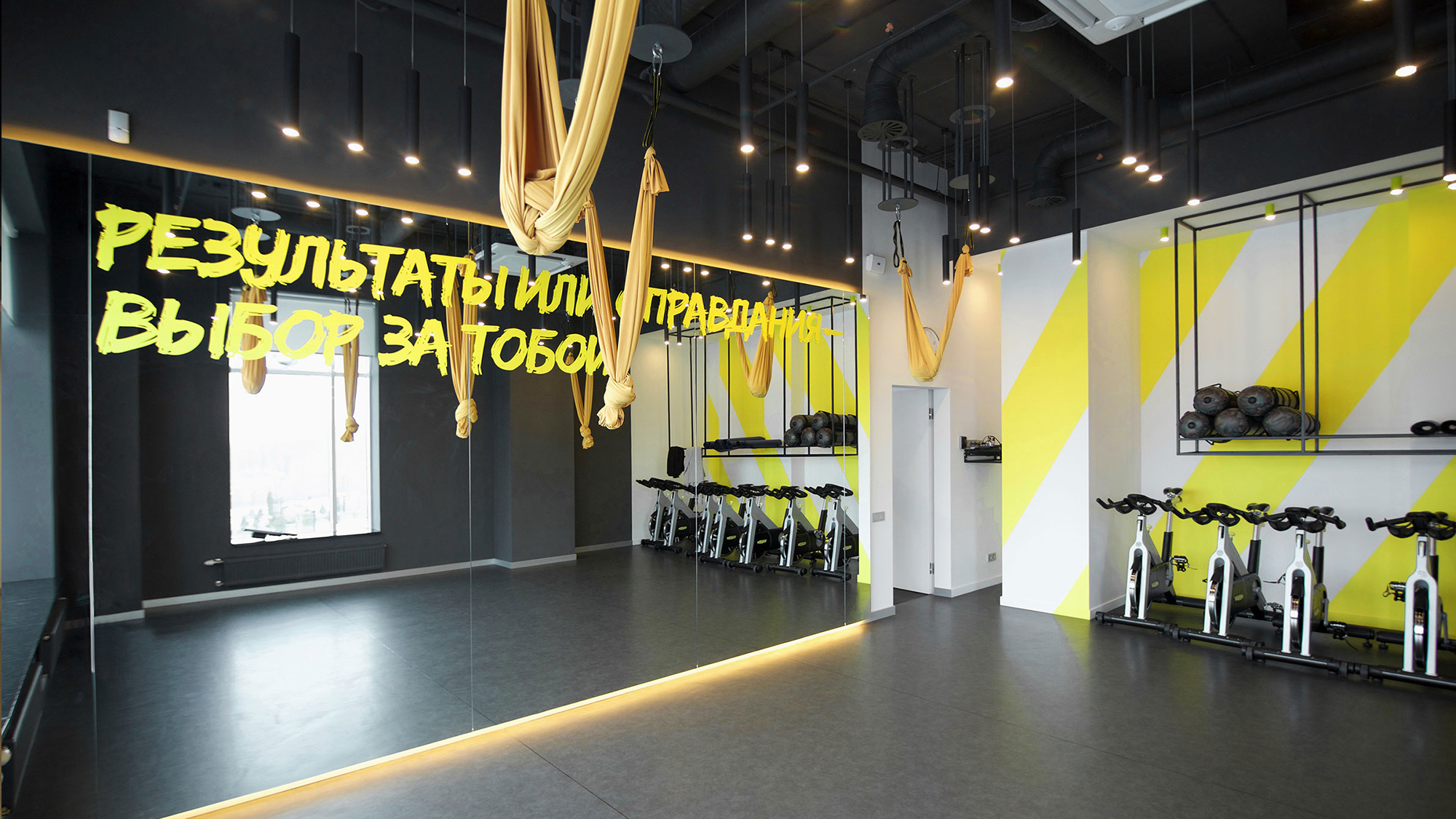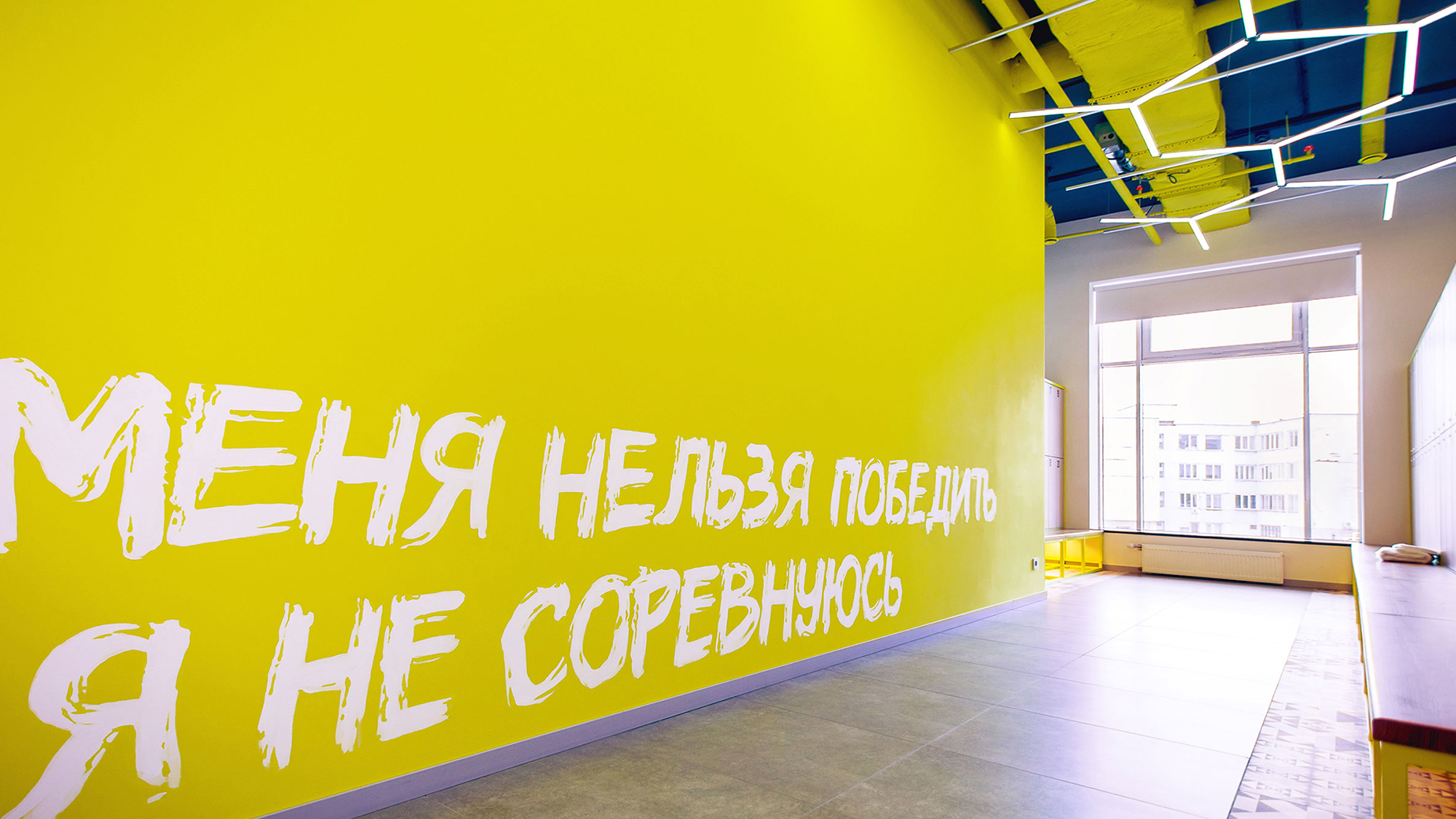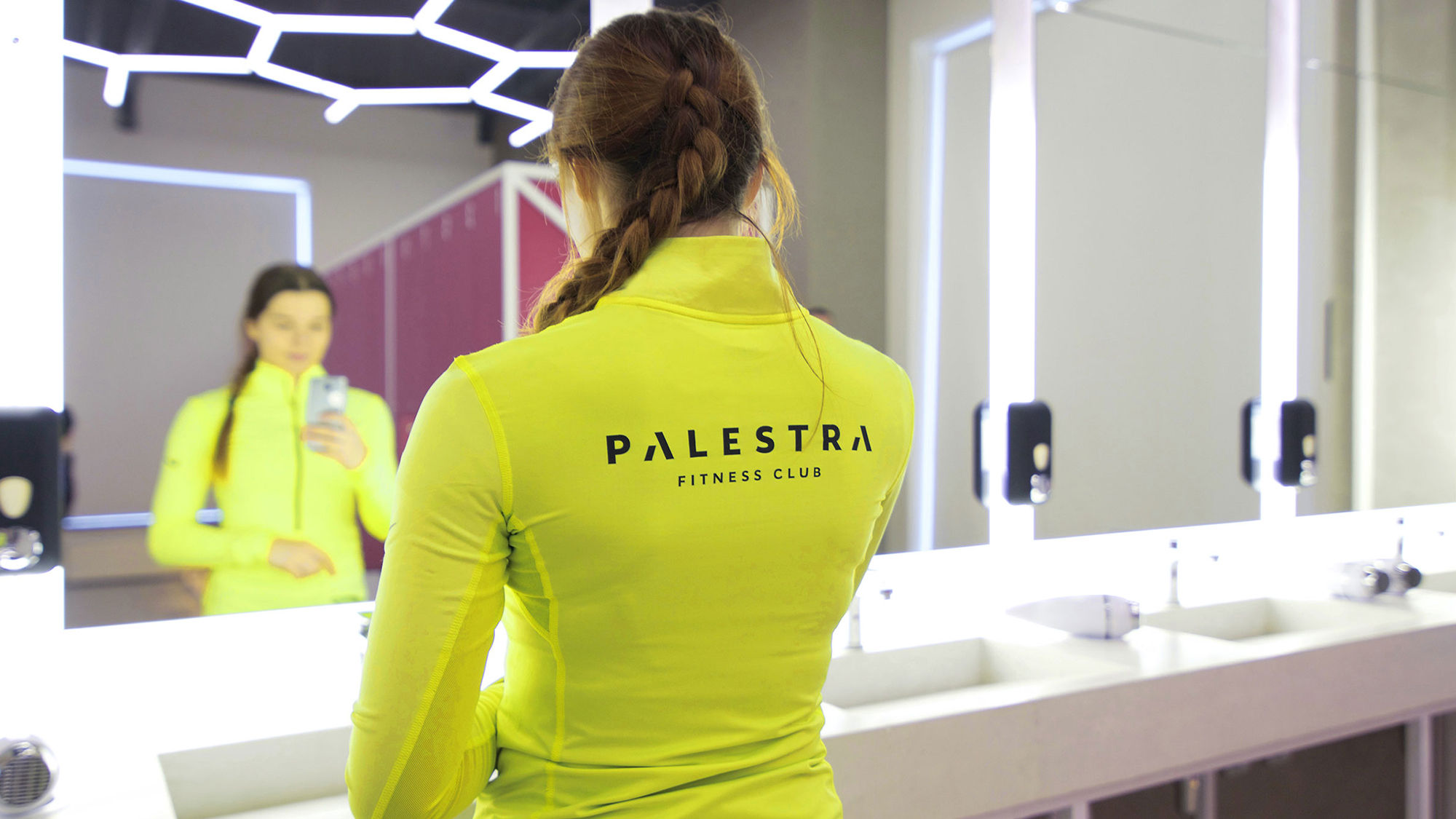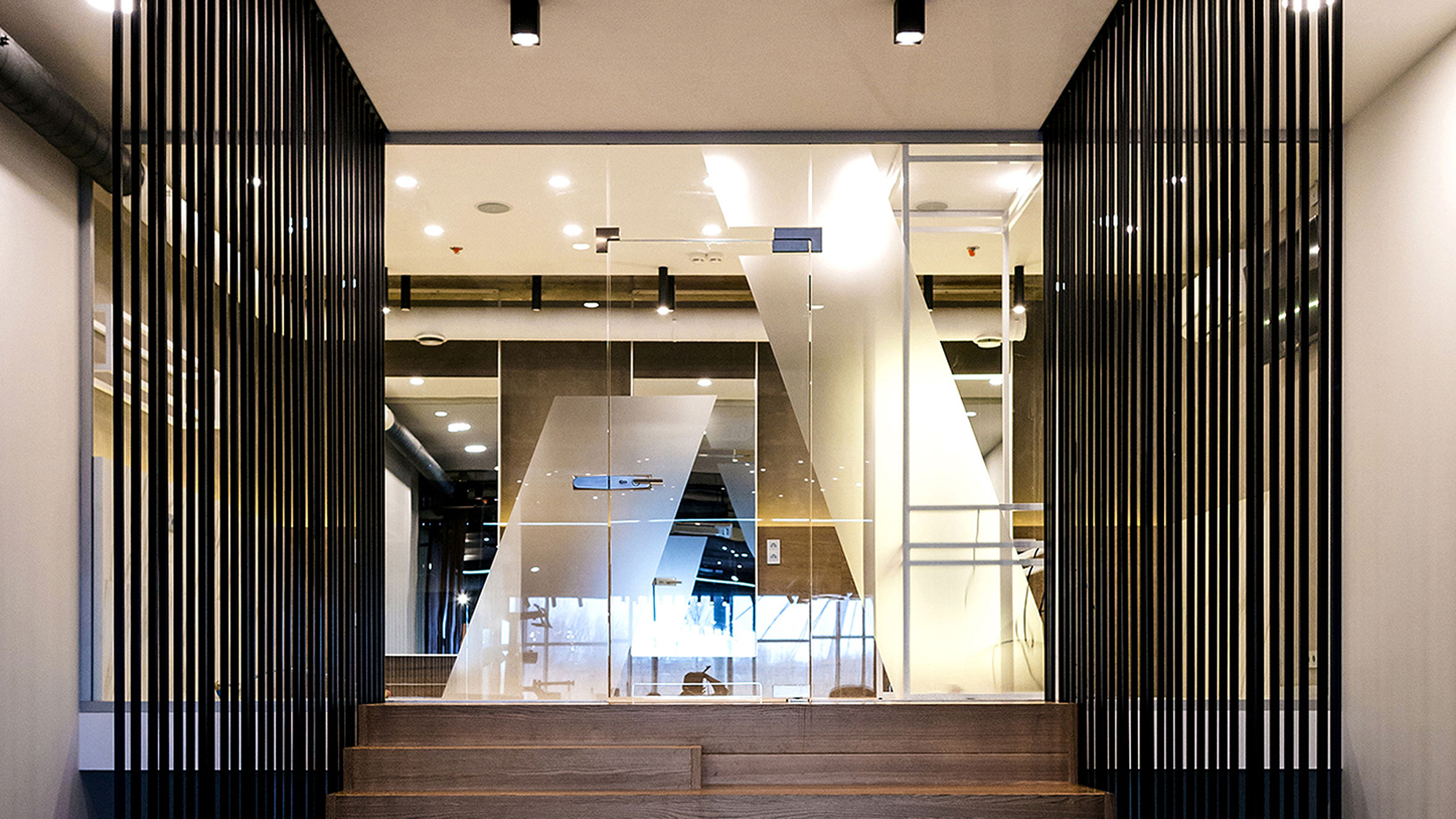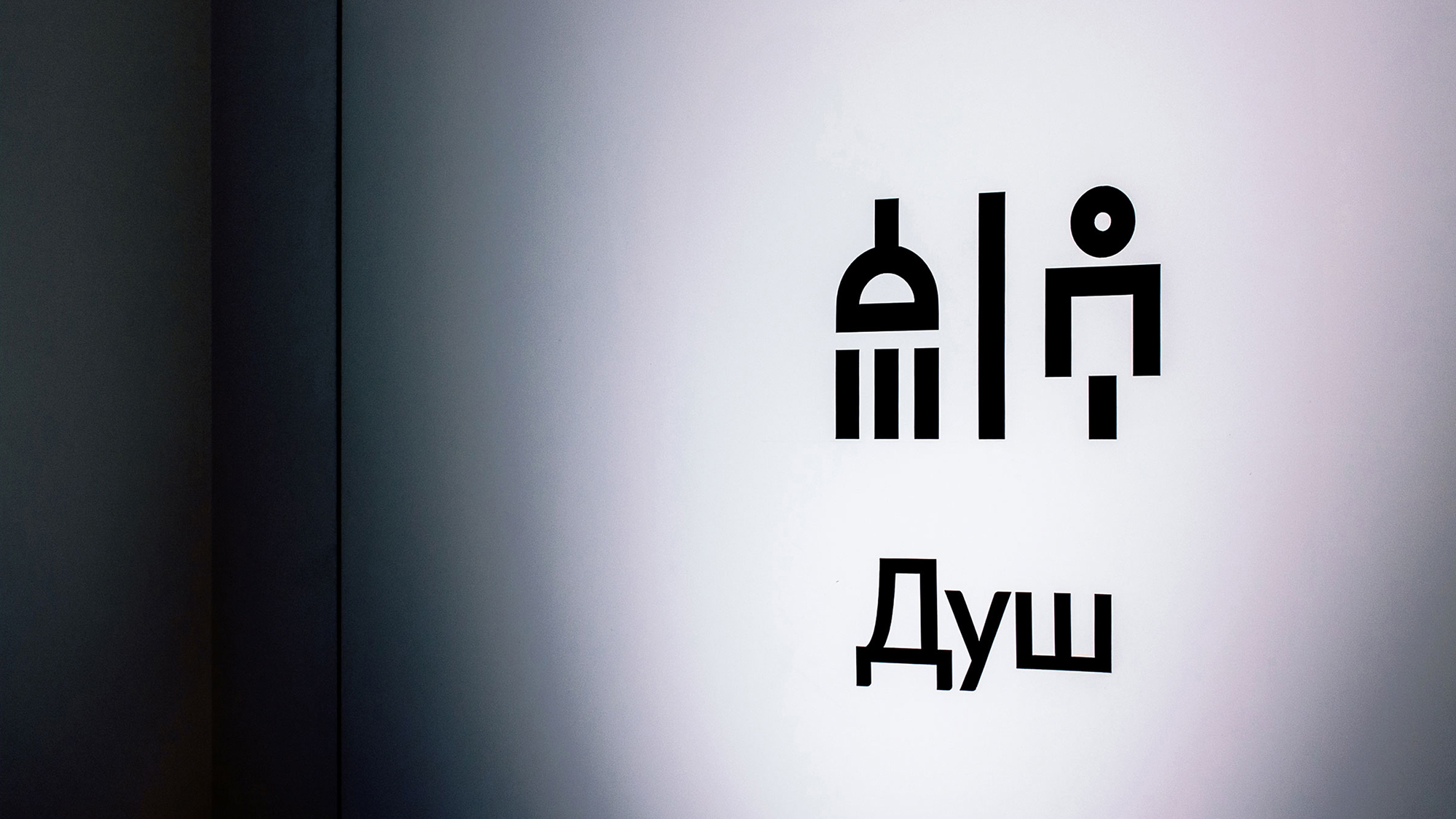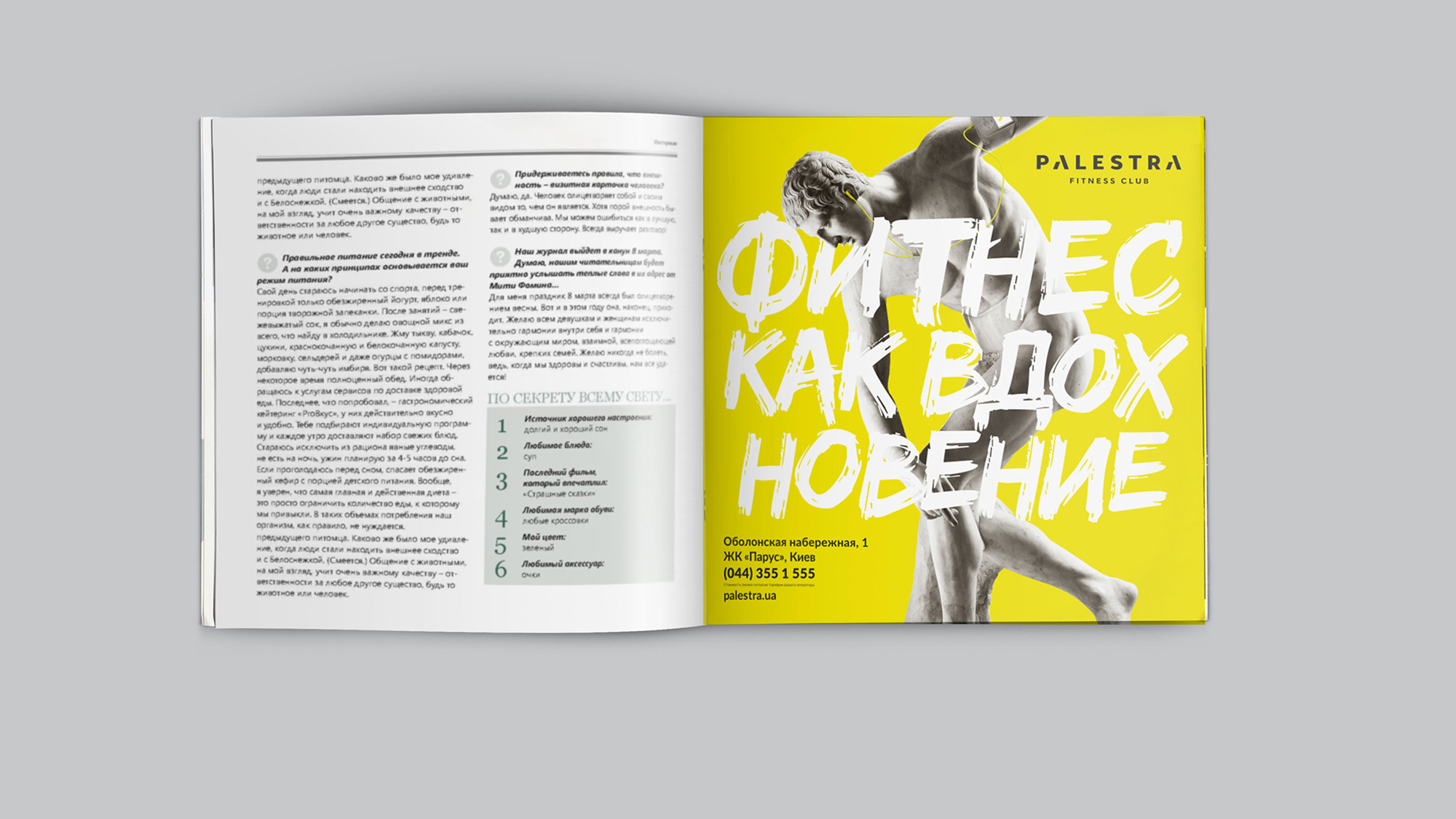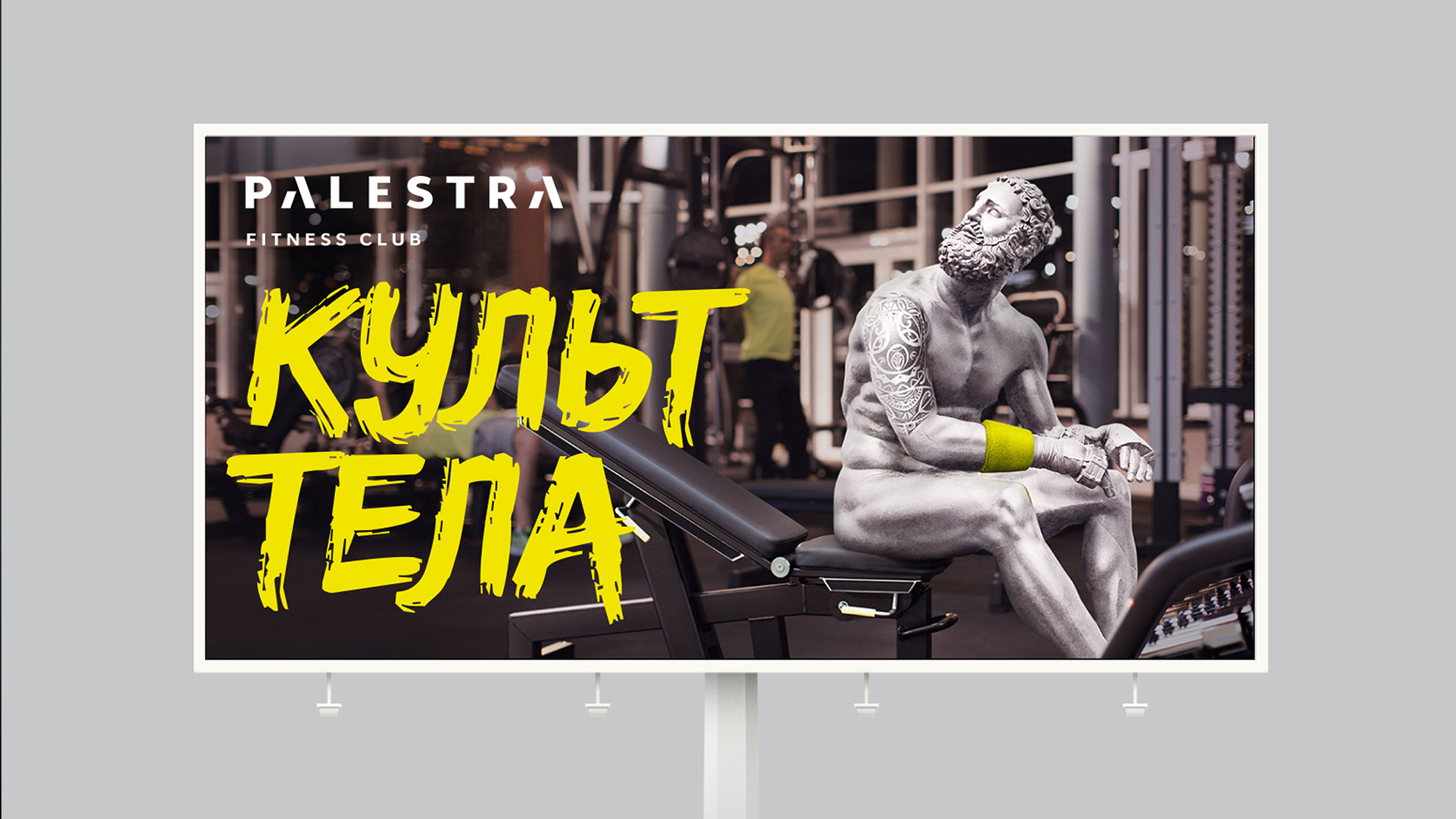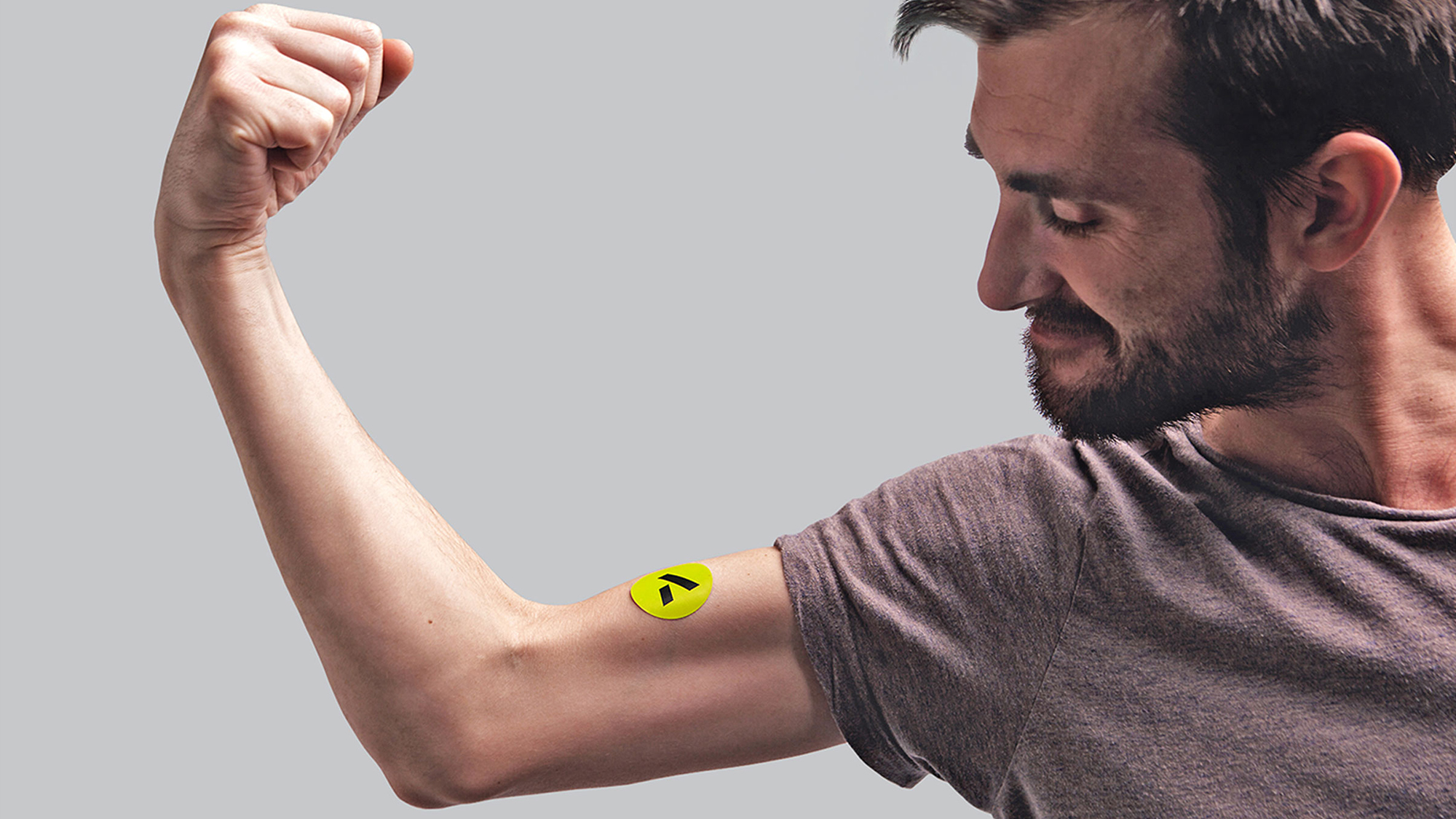 You can't solve every problem within your head. Sometimes it's all about muscles 🙂 Thanks for your attention and good luck in looking great!
Fitness club address
1 Obolonska naberezhna str., Kyiv, Ukraine
Boris Alexandrov – creative director
Anton Storozhev – designer
Elena Parhisenko – designer
Yuriy Domovesov – designer/motion designer
Dimitry Panasiuk – copywriter
Denis Dukov – creative retouch
Alexander Gusarev – post production
Konstantin Kondratenko – post production/font designer
Gregory Vepryk – photographer
Vladimir Shurubura – photographer