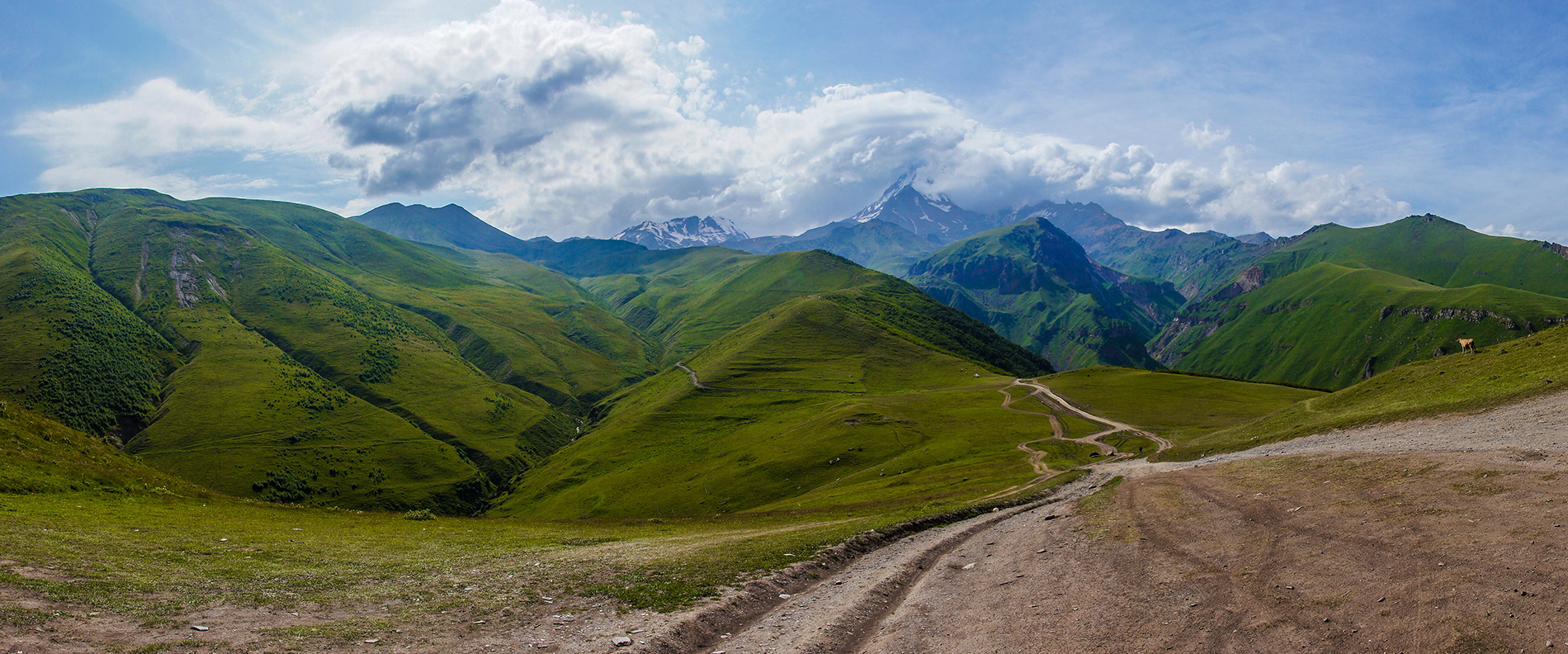 Saqartvelo trip
12.12.2016 | Inspiration
It's better in Georgia. Everything is different there.
There's more money, wine and heroism.
More handsome gestures and the palm is closer to the knife handle…
Sergey Dovlatov Blues for Nataniella  
We'd been planning to set off on a journey to Georgia with all the agency staff. The time came. The date of departure was May, 14. The route:  Kutaisi–Tbilisi–Mtskheta–Sighnaghi–Gudauri– Stepantsminda –Kutaisi.
We flew out of Kharkov at night (I wish the mountains could have been seen from the windows)—we were welcomed by Tomazi, our guide in Kutaisi as well as the piping of frogs at the airport (we were finally there!)—A fast transfer to Tbilisi, a morning hostel overlooking the Kura (the first thoughts were to move to Tbilisi entirely and permanently)—The earliest Mtskheta with the most ancient cathedrals—Svetitskhovely and Dzhvari—A table groaning with delicacies at Salobie, the best in the world restaurant—Eating meat with Tarkhun and washing Chacha down with Tarkhun—We ran a shot-marathon across Tbilisi at night (it's when you run in the first available bar and do a shot)—We sang a Georgian song with a bearded Georgian after the seventh shot—After the ninth one we set a bar counter on fire—A transfer to Sighnaghi—We were gazing at Diamond Valley from the height (it's like looking at the sea, but there're vineyards instead of water)—We wandered around night-time Sighnaghi with wine and heart-to-heart stories—Gudauri  (higher in the mointains!)—Flocks of sheep and herds of cows running down the road—All the more snow on the mountain tops – lots of wine and fun—Stepantsminda (higher in the mountains!)—
Holy Trinity Church in Gergeti (the one Pushkin wrote about in his poem Kazbek Monastery) the very one that's "beaming with eternal rays" and "is soaring hardly seen above the mountains". Beaming and soaring are no words for it!—Eagles flying in the sky (settled, blast it all, I'm certainly moving to Georgia for good!)—A long drive to Kutaisi—A market with the Svan salt aroma—As deep as any wine jars in Georgia Prometheus cave—Quiet and calm Gelati Monasteri—Kutaisi welcomed us with the piping of frogs at the airport and saw us off with our (already dear) Tomazi, the guide.
It's better in Georgia. Everything is different there…